Walk Right In - cops in N.J. town given keys to houses
Heat of the Moment - killer icicles terrorize Russians
Weapons of Choice - Department of Education buying dozens of 12-gauge shotguns

On this day in history: March 26, 1830 - Joseph Smith publishes The Book of Mormon, after translating it from golden plates turned over by the angel Moroni. Smith maintained that the text contained in the tablets were written in "Reformed Egyptian" which he read by means of two magic stones from the Old Testament, the Urim and Thummim.

Born on this day in history: March 26, 1948 - Steven Tyler (1948 - ) Born in Yonkers, New York, musician Steve Tyler co-founded rock band Aerosmith in the 1970s. The group's first five albums went multi-platinum, and produced hits such as "Crazy," "Love in an Elevator" and "Don't Want to Miss a Thing." In 2009, after more than 30 years with the group, Tyler left to pursue solo ventures.

Scripture of the Day: For it has been granted to you on behalf of Christ not only to believe on him, but also to suffer for him. - Philippians 1:29

Video of the Day: Time-lapse Zombie Makeup- submitted by Danica


Imagine my surprise when I encountered this scene while passing through Walmart on the way to my office this morning! Click to enlarge.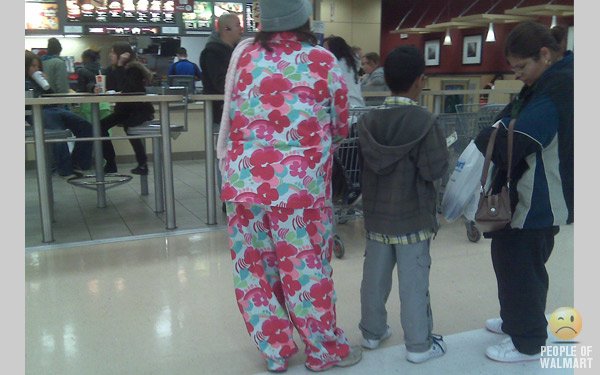 Technology News
Vaporware no more: JooJoo begins shipping
T.J. Maxx hacker gets 20 years in prison
Time Warner offers free Wi-Fi in NYC

Photography Contest
All visitors are invited to submit photographs (no limit!) to be considered for the Photography Contest! The contest will begin April 1 and will run through May 31st. As submissions are received, they will be added to the Photography Contest Gallery. I will set up a voting system, whereby visitors may vote for their favorites. This will be in place by the end of the contest.

To submit entries, please send them to me as email attachments. You may use the email link below to initiate an email message to me. Simply attach the images you wish to enter to your message.

Email Photographs

Please feel free to edit, crop, and enhance the entries as you wish. You may submit the entries in any resolution.

Photography Contest Gallery.