Fighting Back - private guards kill Somali pirate for first time
Weapons of Choice - record numbers now licensed to carry concealed firearms
To Serve and Protect - on-duty Colorado trooper arrested for drunk driving

On this day in history: March 24, 1989 - Exxon tanker Valdez, piloted by a drunk captain, strikes a well-charted reef at Prince William sound, spilling 11 million gallons of crude oil.

Born on this day in history: March 24, 1930 - A Portrait of Steve McQueen (1930 - 1980) Slater, Missouri, actor Steve McQueen came to fame in the TV Western "Wanted Dead or Alive" (1958). This led to work in films such as The Magnificent Seven (1960) and The Great Escape (1963). McQueen was also renowned for his off-screen racing skills, and he often did his own stunts—including the high speed chase in his famous film, Bullitt (1968).

Scripture of the Day: The wages of sin is death, but the gift of God is eternal life in Christ Jesus our Lord. — Romans 6:23

Video of the Day: "A.D." teaser (ZOMBIE ANIMATION) - submitted by Amber


Imagine my surprise when I encountered this scene while passing through Walmart on the way to my office this morning! Click to enlarge.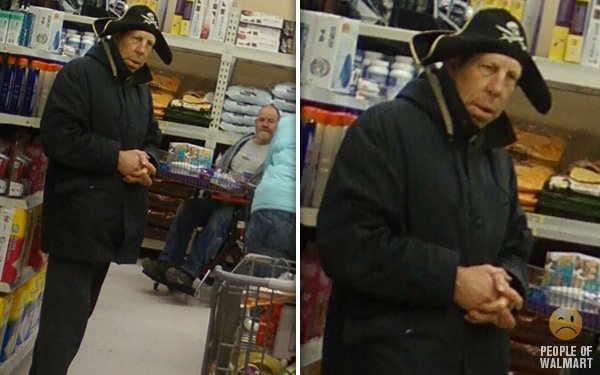 Technology News
3 examples of why the iPhone needs background processing
Firefox Mobile: where it stands now
Boss' Facebook message tells teen she's fired

Photography Contest
All visitors are invited to submit photographs (no limit!) to be considered for the Photography Contest! The contest will begin April 1 and will run through May 31st. As submissions are received, they will be added to the Photography Contest Gallery. I will set up a voting system, whereby visitors may vote for their favorites. This will be in place by the end of the contest.

To submit entries, please send them to me as email attachments. You may use the email link below to initiate an email message to me. Simply attach the images you wish to enter to your message.

Email Photographs

Please feel free to edit, crop, and enhance the entries as you wish. You may submit the entries in any resolution.

Photography Contest Gallery.