Fighting Back - homeowner shoots man accused of breaking in
Thou Shalt Not Steal - store clerk evokes Jesus to talk man out of robbery
The Bare Facts - Dell tech support takes Sacramento woman's private photographs, builds Web site

On this day in history: July 30, 1916 - German agents set fire to the U.S. Army munitions depot on Black Tom Island in New York Harbor. At 2:08 AM the depot explodes, throwing shrapnel more than a mile, breaking thousands of Manhattan windows, and causing structural damage to the Statue of Liberty.

Born on this day in history: July 30, 1974 - Hilary Swank (1974 - ) Lincoln, Nebraska, actress Hilary Swank got her big break with an award-winning performance in Boys Don't Cry, followed by a critically acclaimed role in Clint Eastwood's Million Dollar Baby, which launched her to A-list acting status. Her starring role in the Amelia Earhart biopic, Amelia (2009), also earned the actress high praise.

Scripture of the Day: [Jesus said] "You are the light of the world. Let your light shine before men, that they may see your good deeds and praise your Father in heaven." - Matthew 5:14-16

Video of the Day: Verizon Droid X Wi-Fi Hot Spot


Imagine my surprise when I encountered this scene at Walmart while journeying to my office this morning! Click to enlarge.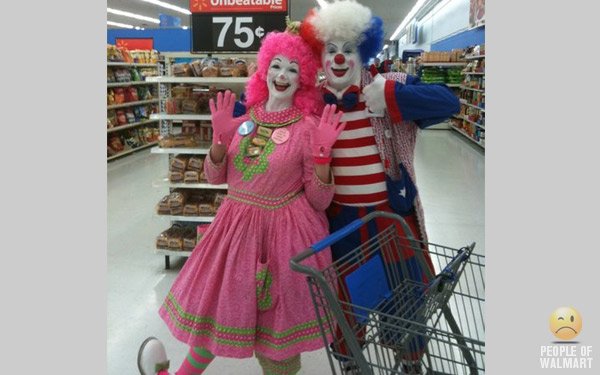 Technology News
Sprint to roll out Android 2.2 to HTC EVO starting August 3
YouTube increases upload video length to 15 minutes
Can your mobile calls be intercepted? This tool can tell

Laura's Birthday!