Bad Religion - defectors say Church of Scientology hides abuse
Tase me Bro! - man laughed off Taser jolt while battling Rochester cops
Place Your Bets - chips are down for U.S. casinos as revenues slide

On this day in history: March 8, 1968 - A Soviet submarine sinks in the Pacific Ocean, killing all 97 crew members aboard. Later in the year a U.S. submarine secretly retrieves an encryption machine, codebooks, and nuclear warheads from the Soviet vessel. A further bold attempt is made in 1974 to bring up the entire submarine using the CIA ship Glomar Explorer, built by Howard Hughes. That mission supposedly fails, and is made public by the Los Angeles Times to the great embarrassment of the Agency.

Born on this day in history: March 8, 1945 - Micky Dolenz (1945 - ) Musician, actor, director. In 1965 Micky Dolenz was catapulted to fame when he was cast as the drummer and lead vocalist in the television series and band "The Monkees." Thanks to this role, his voice can be heard for all posterity on such classic hit songs as "Last Train to Clarksville" (1966) and "I'm a Believer" (1966).

Scripture of the Day: Praise be to the God and Father of our Lord Jesus Christ, the Father of compassion and the God of all comfort, who comforts us in all of our troubles, so that we can comfort those in any trouble with the comfort we ourselves have received from God. - 2 Corinthians 1:3-4

Video of the Day: How to Survive a Zombie Attack - submitted by Cindy


Laura and Brian were given a special personal tour of the Kirshner Wildlife Foundation last Friday morning. Laura returned to civilization with some nice photographs—taken with her Nikon Coolpix 995 digital camera. I produced a slide show from 149 of her photographs. You may view the slide show HERE! The slide show lasts 13 minutes, so be certain you have the free time to view it.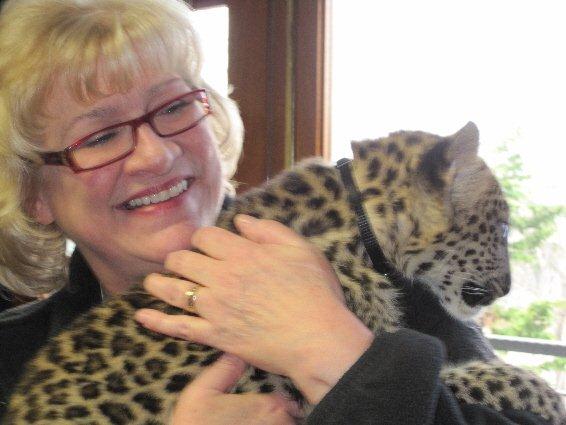 Technology News
Jobs: iPad won't tether with iPhone
Warning: beware fake census sites
Symantec: Energizer battery recharger ships with Trojan
100Mbps broadband may be closer than you think

ESP 5000 Wolverine Entertainment Storage Player
Traditionally, I have taken a laptop with me when doing a photo shoot. If I fill my two 16GB CompactFlash storage cards, I can move the photographs to the laptop. If I wish to show a client the photographs I have taken, I can download the images onto the laptop and run a slide show. This methodology of managing photographs while in the field works, but it is slow, and the added weight of the laptop is not welcomed graciously. My Tamrac camera bag is easily heavy enoughcontaining a Nikon D3, Nikkor 105mm f/2.8 Micro lens, Nikkor 24-70mm f/2.8 zoom lens, Nikkor 70-200mm f/2.8 zoom lens, Nikon Speedlight SB-900, and an array of accessories and spare batteries!

I spent several hours researching alternative storage devices and decided upon the ESP 5000 Wolverine from Wolverine Data. Click the image to enlarge it.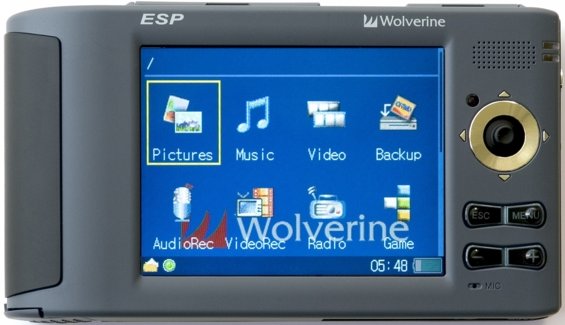 The Wolverine abates the weight issue nicely: It weighs but a few ounces. Copying or moving files from camera cards to the Wolverine is very simple: When a camera (or any storage card) is inserted into the Wolverine's card slot, the unit automatically queries what one wishes done with the images or data on the card. If one chooses to copy or move the images, this is done quickly, and the progress is displayed graphically. The camera card may then be reinserted into the camera, and one is ready to continue shooting! If one wishes to run a slide show, the Wolverine will do so instantly, since there is negligible start-up time, and a slide show may be run directly from the camera card, without needing to copy or move the images! If a television is available, the slide show may be displayed on the television.
The Wolverine is available in several capacities—from 80GB to 250GB. I opted for the 250GB model.

Here are some of the features of the Wolverine:


Download images directly from any digital camera without a computer

Use it to backup and carry all your digital images

Display JPEG, Bitmap, Tiff, Text and RAW images (most popular SLR Cameras)

Print directly to printers

Store and Play Thousands of Songs

Supports five music Formats: MP3, WMA, OGG, WAV, AAC (MP4-audio) & CDA

Easy, drag and drop music files from your computer and play them instantly

Store and Play Hundreds of Hours of Video

Supports: MPEG-1, MPEG-4, WMV9 and Xvid

Built-in FM Radio

Listen and RECORD your favorite talk shows or music from any FM Radio Station

Scan and preset up to 18 different Radio Stations

Plugs to TV and Stereo System

With the included Video/Audio cable connect the ESP directly to any TV or Projector

View a slide show of your favorite photos or watch recorded videos on the big screen

Connect to a stereo system to enjoy and share your music collection

Record Video Directly from TV/DVD/VCR/Camcorder or any other video source (require optional Cradle)

Use the ESP as a Digital Video Recorder (DVR) to record directly from TV/DVD/VCR/Camcorder using the optional Cradle System (not included)

Bring last night's game, cartoons or an entire season of your favorite TV series with you and watch them anytime, anywhere