Fighting Back - former Marine chokes car-theft suspect to death
Good News! - teacher wins major victory for God in school
Run Chicken Little Run! -hundreds of fish fall from the sky over remote Australian town

On this day in history: March 2, 1968 - Syd Barrett leaves Pink Floyd, after melting his mind with various extremely dangerous drugs. He spends the following years mumbling about pork chops and refrigerators.

Born on this day in history: March 2, 1968 - Daniel Craig (1968 - ) Scottish actor Daniel Craig was introduced to an international audience when he appeared as Angelina Jolie's love interest in Lara Croft: Tom Raider (2001). Craig became a household name when he became the sixth actor cast in the role of secret agent James Bond in the film Casino Royale (2006), for which he won a BAFTA award.

Scripture of the Day: He knows the way that I take; when he has tested me, I will come forth as gold. My feet have closely followed his steps; I have kept to his way without turning aside. - Job 23:10-11

Video of the Day: Electric Drag Racing: White Zombie - submitted by Cap'n Jack


Imagine my surprise when I encountered this scene while passing through Walmart on the way to my office this morning! Click to enlarge.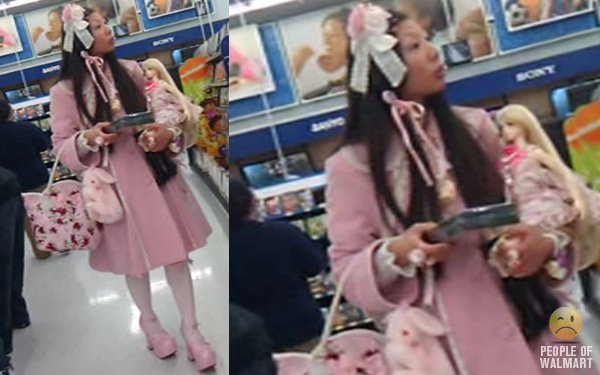 Technology News
Sony fixes Playstation network date bug
Beware Windows XP's F1 Help bug
Four indicted in CAPTCHA hacks of ticket sites
Botnets cause surge in February spam
Heartless Web scam leaves brides at the altar

Zombies!
It was suggested that zombies be the subject of the video of the day through the week (or beyond, perhaps) by a reader. I agreed. If you have a video you wish to submit for Video of the Day, please email me with the YouTube URL for the video, and I shall consider it for inclusion here. The video must meet one simple criterion: It must address zombies in some fashion. As you will see from the video submitted by Cap'n Jack and linked here as the Video of the Day, the reference to zombies need not be specifically to flesh-eating creatures! I eagerly await your submissions! - David