Fighting Back - 80-year-old Army veteran kills home invader
Weapons of Choice - 8th state says guns beyond feds' control
See You in Court - Ferndale woman sues after falling asleep on plane

On this day in history: May 28, 1987 - German teenager Matthias Rust lands his Cessna in Moscow's Red Square, buzzing the Kremlin on the way in. He serves 18 months in prison for this prank, which also costs the commander of the Soviet Air Command his job.

Born on this day in history: May 28, 1944 - Rudolph Giuliani (1944 - ) Born in New York City, former Mayor of New York Rudolph Giuliani (1993-2001) was U.S. attorney for the Southern District of New York (1983-9), before being elected New York mayor. Giuliani is best known for his leadership in the aftermath of the terrorist attack on New York on September 11, 2001. He was awarded an honorary knighthood by the U.K. in 2002.

Scripture of the Day: Rejoice with those who rejoice; mourn with those who mourn. - Romans 12:15

Video of the Day: The Product Tester: Shed Ender


Imagine my surprise when I encountered this scene at Walmart while journeying to my office this morning! Click to enlarge.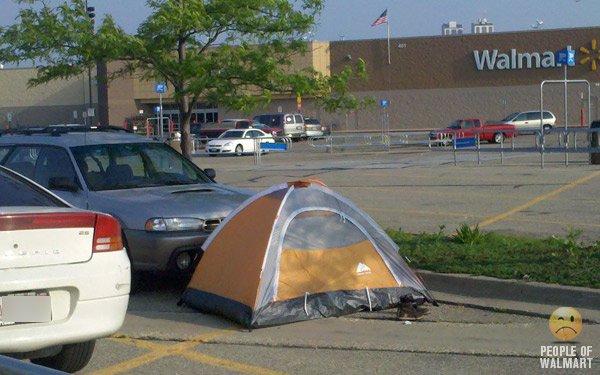 Technology News
Time Warner, Universal push back at iPad
May 31st is Quit Facebook Day
What makes a tablet a tablet

Corning Skatepark Association
Be certain to visit the
Corning Skatepark Association Web Site!