What a Dog! - The World's Ugliest Dog Contest at the Sonoma-Marin Fair in Petaluma, California
Old Glory - school officials in Massachusetts town won't let students recite Pledge of Allegiance
Creatures of the Night - woman blames vampire for car crash

On this day in history: June 30, 1999 - Two members of the Old Order Amish, Abner Stoltzfus and Abner Stoltzfus, are sentenced to one year in prison for trafficking cocaine to other Amish folk in Lancaster County, Pennsylvania. The men had scored their drugs from a Philadelphia motorcycle gang.

Born on this day in history: June 30, 1985 - Michael Phelps (1985 - ) Born in Baltimore, Maryland, swimmer Michael Phelps became the youngest male swimmer at an Olympic Games in 68 years. He now holds the record for the most gold medals at a single Olympics-eight-at the 2008 Beijing Games. Phelps has now won a total of 16 Olympic medals, and more than 50 medals internationally.

Scripture of the Day: The Lord will be king over the whole earth. On that day there will be one Lord, and his name the only name. - Zechariah 14:9

Video of the Day: Kills with One Bite


Imagine my surprise when I encountered this scene at Walmart while journeying to my office this morning! Click to enlarge.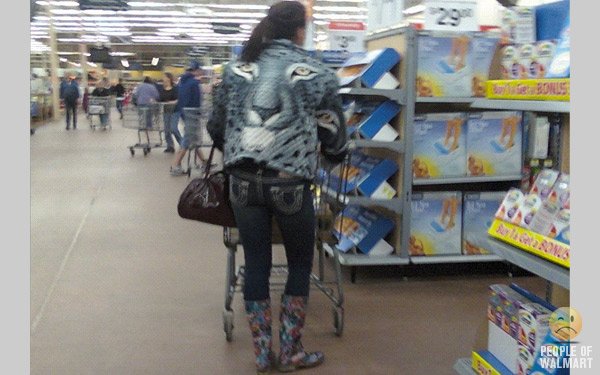 Technology News
Five possible bugs facing the new iPhone 4
Cisco launches Cius Android tablet for business
Mozilla posts first-release code for Firefox 4
Sony to recall half-million laptops on heat risk
What the Windows 8 leak tells us
Amazon.com experiences hours-long outage
Why the Flash era isn't over

Riding with the Lizard
I decided to get some automobile insurance quotes this morning. We have our automobile insurance with Allied Insurance. I have had this policy for 20+ years. I added Laura 10 years ago. The premium is $ 1506.60 annually.

I completed the online form and got a quote from Geico. The premium would be $ 1118.40. That would represent a savings of $ 388.20. That is a significant savings, and I was eager to initiate the change. Laura suggested I get a quote from Progressive Insurance. The quote was $2185.60!

GREAT SCOTT!

I knew there was something sneaky about that Flo woman!

The gecko is my friend!

We shall ride with the lizard!