By Hooker by Crook - Spitzer's madam runs for Governor
Child's Play - JFK tower allowed 2 kids to direct air traffic
Setting a Bad Example - domestic violence lobbyist charged with killing her husband

On this day in history: March 4, 1861 - The "Stars and Bars" is formally adopted as the flag of the Confederate States of America.

Born on this day in history: March 4, 1958 - Patricia Heaton (1958 - ) Born in Bay Village, Ohio, actress Patricia Heaton made her Broadway debut in gospel musical Don't Get God Started (1987). Heaton also appeared in film, including Memoirs of an Invisible Man (1992) and Space Jam (1996). In 1996, she landed the role of Debra Barone on the hit sitcom "Everybody Loves Raymond" (1996-2005), which won her an Emmy.

Scripture of the Day: "Have not I commanded you? Be strong and courageous. Do not be terrified; do not be discouraged, for the Lord your God will be with you wherever you go." - Joshua 1:9

Video of the Day: White Zombie Trailer - submitted by Amber


White Zombie was the first feature-length zombie movie.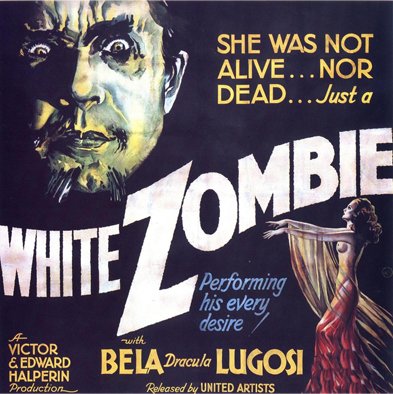 Technology News
Apple's patently absurd HTC lawsuit
Feds weigh expansion of Internet monitoring
Mozilla issues new Firefox test release

Photography Can Be Dangerous!
Tuesday, I braved the wind to photograph a field of wildflowers around the corner from our house. When I returned, the wind caught the security door and was going to slam it into the new Weber grill. I grabbed the door, and it grabbed my foot. I tried to yank my foot loose (I was wearing sandals, stupidly), and the door slammed on my ankle and cut a deep gash in my ankle. The pain was too much, and I tumbled to the floor in the entryway. I managed to hold my Nikon D3 with the Nikkor 70-200 f/2.8 attached free from the fall. The camera and lens escaped unharmed, but I broke a few toes and have an unattractive gash on my ankle. Let this serve as an example to anyone considering a career in photography!