Armed and Dangerous - deputy tries to shoot his way out of jail cell
Fly by Night - airline pilot flew for 13 years with forged license
Gentlemen Start Your Engines - U.S. Navy ships raced each other at sea

On this day in history: March 5, 1982 - John Belushi found dead at the Chateau Marmont in Hollywood from a cocaine and heroin overdose. A sketchy woman, Cathy Smith, is later charged with administering the fatal injections.

Born on this day in history: March 5, 1958 - Andy Gibb (1958 - 1988) Born in Manchester, England, singer Andy Gibb became the first male solo artist to land three consecutive No. 1 hits on the 'Billboard Hot 100'. The youngest brother of the band members of the Bee Gees, Andy collaborated with his siblings to create the hit singles "Shadow Dancing" (1978) and "Don't Throw It All Away" (1979)

Scripture of the Day: These commandments that I give you today are to be upon your hearts. Impress them on your children. Talk about them when you sit at home and when you walk along the road, when you lie down and when you get up. - Deuteronomy 6:6-7

Video of the Day: Rob Zombie - "Living Dead Girl" - submitted by Darin


Imagine my surprise when I encountered this scene while passing through the parking lot at Walmart while on the way to my office this morning! Click to enlarge.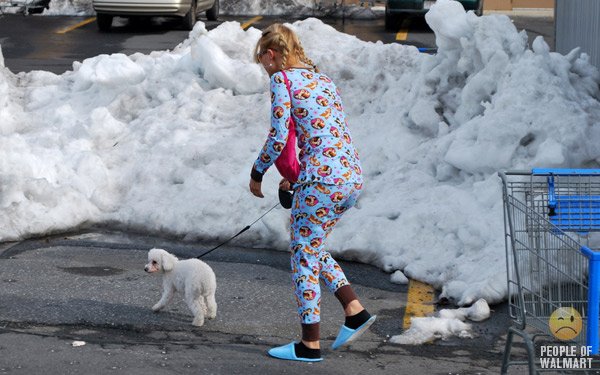 Technology News
Good luck burying the undead IE6
New Photoshop for Android includes Apple potshot
Microsoft to fix eight Windows and Office holes

Laura Visits the Wild Animals
This morning, Laura will visit the Kirshner Wildlife Foundation. As you may recall, the Foundation brought an eight-week-old leopard cub to Laura at Sierra Nevada. This morning, Laura and Brian will visit the leopard—along with a new tiger cub and a wide assortment of other wild animals, birds, and reptiles—at the Foundation's current location in Durham. They will also tour the site of what will be the new Foundation home. Laura is eager to visit the wildlife and is taking her real camera (a Nikon Coolpix 995) to photograph them.