Heroes - nanny saves 5-year-old from burning home
Over the Limit - PA man arrested after he gives mouth-to-mouth to dead possum
Animal Kingdom - dog that bit police car must attend classes

On this day in history: March 29, 1951 - Julius and Ethel Rosenberg are both convicted of conspiracy to commit espionage.

Born on this day in history: March 29, 1976 - Jennifer Capriati (1976 - ) Tennis player Jennifer Capriati was a phenomenon at age 13, winning a gold medal at the 1992 Barcelona Olympics. Personal problems resulted in an extended break from tennis in 1994 but in 2001, she served up one of the greatest comeback stories in sports as she won her first Grand Slam singles titles, the Australian Open and the French Open.

Scripture of the Day: God made him who had no sin to be sin for us, so that in him we might become the righteousness of God. — 2 Corinthians 5:21

Video of the Day: Pizza Zombies - submitted by Danica


Imagine my surprise when I encountered this scene while passing through Walmart on the way to my office this morning! Click to enlarge.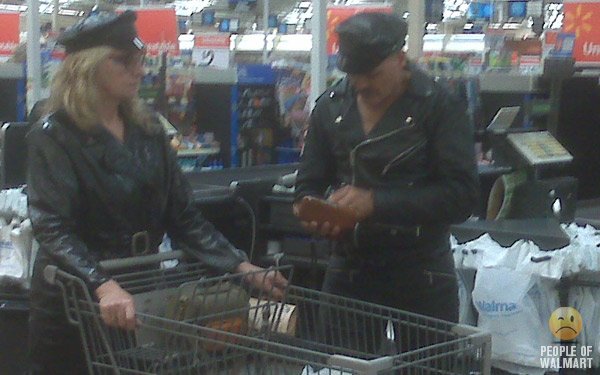 Technology News
The strangest product of CTIA: Eye-controlled earphones
Google moves toward fiber network locale
LA newsman accused of Google leak

Photography Contest
All visitors are invited to submit photographs (no limit!) to be considered for the Photography Contest! The contest will begin April 1 and will run through May 31st. As submissions are received, they will be added to the Photography Contest Gallery. I will set up a voting system, whereby visitors may vote for their favorites. This will be in place by the end of the contest.

To submit entries, please send them to me as email attachments. You may use the email link below to initiate an email message to me. Simply attach the images you wish to enter to your message.

Email Photographs

Please feel free to edit, crop, and enhance the entries as you wish. You may submit the entries in any resolution.

Photography Contest Gallery.

Sierra Nevada 30th Anniversary Brew!
For the full story (and an excellent video!), go to:
Sierra Nevada 30th Anniversary