Shouldn't You Be in School? - Apple admits to using children in factory building iPods, iPhones
Stupid Criminals - drunk Bridgeton man calls 911 from patrol car,
claims kidnapping
Stupid Criminals Too - couple robs jewelry store, leaves child behind

On this day in history: March 1, 1971 - The radical group Weather Underground explodes a bomb in a restroom of the U.S. Capitol building, causing significant damage. The bomb exploded after an intensive search of the building yielded no results. Nobody is ever convicted of the attack.

Born on this day in history: March 1, 1954 - Ron Howard (1954 - ) Ron Howard gained fame as a child actor on TV shows such as "Happy Days" (1973) and "The Andy Griffith Show" (1960). He went on to great success as the director of such films as Apollo 13 (1995), A Beautiful Mind (2002), and Frost/Nixon (2008). He is also the uncredited narrator of the critically acclaimed TV show, "Arrested Development."

Scripture of the Day: Whom have I in heaven but you? And earth has nothing I desire besides you. My flesh and my heart may fail, but God is the strength of my heart and my portion forever. - Psalm 73:25-26

Video of the Day: Zombieland trailer - submitted by Darin


Imagine my surprise when I encountered this scene while passing through Walmart on the way to my office this morning! Click to enlarge.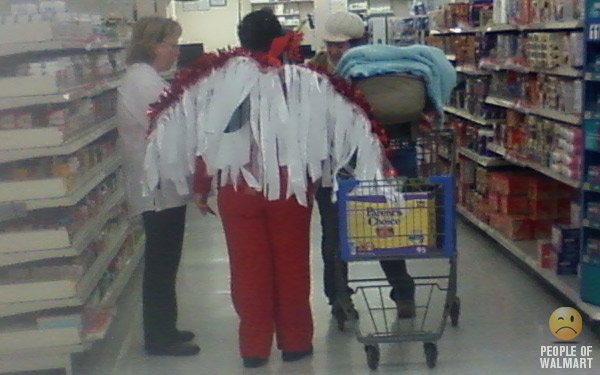 Technology News
eBay buyer pays $41,300 for Nintendo game
Qualys to scan Web sites for malware
E-prescriptions more reliable than handwritten ones
DOD authorizes soldiers to Tweet, use Facebook
Twitter warns of direct message attacks, a bit late
Facebook glitch sends emails to wrong users