Grandma's Boy
- woman recognizes robber as grandson
You Are Getting Very Sleepy
- airports could get mind-reading scanners
Going to Pot
- California's 15,000-square-foot medical marijuana warehouse
On this day in history:
January 29, 1975 - The men's room in a U.S. State Department office in Washington, D.C. explodes causing extensive damage to four floors. A group calling themselves the "Weather Underground Organization" takes responsibility for the blast by giving advance warning of the bomb to major news organizations earlier in the day.
Born on this day in history:
January 29, 1954 - Oprah Winfrey (1954 - ) TV personality Oprah Winfrey is best known for "The Oprah Winfrey Show," a nationally syndicated program reaching more than 10 million viewers daily. Winfrey later took ownership of the program, and was at one point the world's only black billionaire. She is considered the most influential media figure in current history.
Scripture of the Day:
Sitting down, Jesus called the Twelve and said, "If anyone wants to be first, he must be the very last, and the servant of all." - Mark 9:35
Video of the Day:
Six Million Dollar Man Battles Bigfoot

Obviously, this person is very enthusiastic about Sierra Nevada Bigfoot!
Click to enlarge.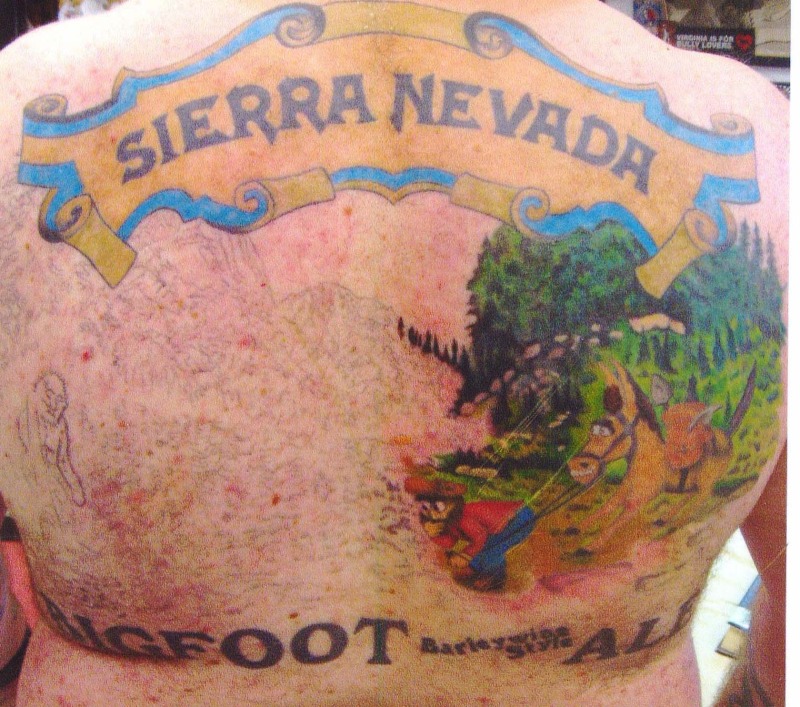 Last Evening's Pasta
Laura told me that she would be working late and would, therefore, not be attending worship rehearsal with me at Harvest Christian Center. I told her I would begin the evening's meal and that she could tend to it when she arrived at our home. I peeled and minced a large head of garlic, sliced a dozen crimini mushrooms, diced six large Roma tomatoes, and sliced a quantity of specialty ham. I began this sautéing in a large sauté pan. I tore several large leaves of fresh basil and set this aside. When Laura arrived, she tended to the sauce. When it reached the proper consistency, she added the fresh basil and cooked half a package of Barilla Thick Spaghetti al dente. She drained and added the spaghetti to the sauce, stirred, and allowed it to sit for five minutes. We then enjoyed what can only be described as incredibly delicious. A small quantity remained following our gormandizing, and it followed Laura to Chico this morning for her lunch.

Technology News
Has Apple lost its mojo?
Adobe needles Apple for excluding Flash on iPad
Motorola may build the next Nexus One
AT&T to spend $2 billion to upgrade network
Microsoft reports record revenue after Windows 7 launch