Fighting Back - rock-wielding woman fights kidnap attempt
Quiet! - NJ town to ban dog barking round-the-clock
To Serve and Protect - CA correctional officer charged with lying about being shot at S.F. sex club

On this day in history: March 23, 1997 - Heaven's gate suicides leave 39 dead, all wearing Nike shoes. Five dead bodies are found arranged in a cross formation at the burned Quebec home of Didier Queze. They were members of the Solar Temple cult who in 1994 to 1996 had totaled 69 suicides in Europe and North America.

Born on this day in history: March 23, 1908 - Joan Crawford (1908 - 1977) Born in San Antonio, Texas, actress Joan Crawford got her start in silent film. She was a Hollywood icon in the 1930s and 40s, winning an Oscar for Mildred Pierce in 1945 and becoming one of the highest paid women in America. She suffered a career decline in the 1970s, however, and all but disappeared from public life until her death in 1977.

Scripture of the Day: Blessed is the man who perseveres under trial, because when he has stood the test, he will receive the crown of life that God has promised to those who love him. - James 1:12

Video of the Day: Meow - submitted by Danica


Imagine my surprise when I encountered this scene while passing through Walmart on the way to my office this morning! Click to enlarge.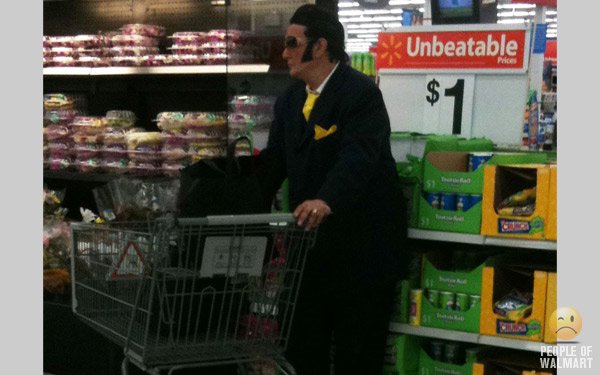 Technology News
Seattle, Boston, D.C. Named "riskiest" online cities
SanDisk debuts first 32GB microSD card
Firefox 3.6.2 addresses critical vulnerability issues

Photography Contest
All visitors are invited to submit photographs (no limit!) to be considered for the Photography Contest! The contest will begin April 1 and will run through May 31st. As submissions are received, they will be added to the Photography Contest Gallery. I will set up a voting system, whereby visitors may vote for their favorites. This will be in place by the end of the contest.

Photography Contest Gallery.