ID Please - 21-year-old man arrested for passing as 14 to play pee-wee football
Bedside Ill-manner - Mother and baby in intensive care after doctors' violent brawl in delivery room delays birth
Fore! - Golfer's swing snags rock, sparks fire in Southern California

On this day in history: August 31, 1888 - Jack the Ripper kills his first known victim, prostitute Mary Ann Nichols, slitting her throat from ear to ear.

Born on this day in history: August 31, 1949 - Richard Gere (1949 - ) Born in Philadelphia, Pennsylvania, actor Richard Gere began in theater, making his screen debut in 1975. His break came in American Gigolo (1980), and he went on to stardom in such films as Pretty Woman (1990) with Julia Roberts.

Scripture of the Day: Come, let us bow down in worship, let us kneel before the Lord our Maker; for he is our God and we are the people of his pasture, the flock under his care. — Psalm 95:6-7

Video of the Day: HI-Power T-shirt Launcher - submitted by Darin


Imagine my surprise when I encountered this scene at Walmart while journeying to my office this morning! Click to enlarge.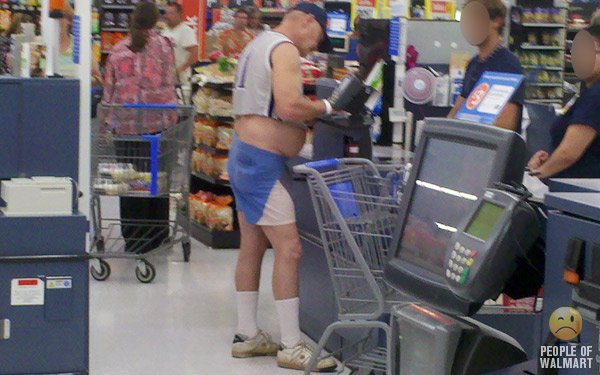 Re-elect Mayor Gary Strack!
Read Mayor Strack's Background and Campaign Platform!
SUBSCRIBEto the Re-elect Gary Strack Mailing List!

New blogs I recommend!

The Greatest Adventure - this is a new blog created by reader Nikole that documents her walk with God.

Tales of Tails - this is a new blog created by reader Chris that follows the daily exploits of his cat, Tails.

Life's History through a Smartphone - this is a new blog created by reader Admiral that spotlights his Motorola Droid X.