Up in Smoke - odor from burning marijuana leads to record pot bust
Turn Me Loose! - killer signs himself out of mental hospital
Hold the Salt - Democrat lawmaker proposes salt ban in NYC restaurants

On this day in history: March 11, 1958 - A B-47 bomber drops a nuclear bomb in the town of Mars Bluff in South Carolina. While it did not detonate a nuclear explosion, conventional explosives within the bomb left a 75 foot crater, destroying one house and damaging five others.

Born on this day in history: March 11, 1931 - Rupert Murdoch (1931 - ) Born in Melbourne, Australia, media mogul Rupert Murdoch inherited the News Limited company in 1953. He went on to build a global publishing empire, and became a leading investor in satellite TV, film, and the Internet. By 2009, he was ranked the 132nd-richest person in the world, with a net worth of $4 billion

Scripture of the Day: The Lord your God is God; he is the faithful God, keeping his covenant of love to a thousand generations of those who love him and keep his commands. — Deuteronomy 7:9

Video of the Day: The Zombies - "She's Not There" - submitted by Danica


Imagine my surprise when I encountered this scene while passing through Walmart on the way to my office this morning! Click to enlarge.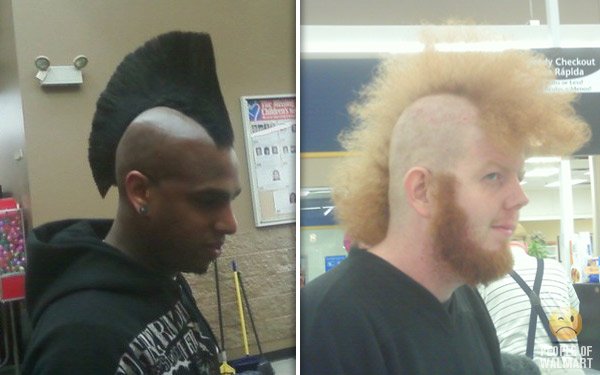 Technology News
Apple's iPad could kill the Mac
PayPal recommends anti-phish plugin
Pink Floyd wins court fight on downloads
Microsoft Outlook makes friends with MySpace

Laura's New Camera
Based upon tracking information, it appears that Laura's new Nikon D500, 18-55mm lens, and 55-200mm lens will arrive tomorrow! Unfortunately, tracking information indicates her 16GB SanDisk SDHC storage card will not arrive until Monday! Yikes!