Fighting Back - customer grabs weapon, shoots, kills armed robber
Animal Kingdom - bulldog mauls police car, Taser fails to stop it
Start Me Up - hacker accused of disabling over 100 cars remotely

On this day in history: March 18, 1980 - A significant percentage of the Soviet space program's scientists are killed when a Vostok rocket explodes on the launch pad. Fifty people die at the Plesetsk Space Center.

Born on this day in history: March 18, 1970 - Queen Latifah (1970 - ) Born Dana Owens in Newark, New Jersey, actress and musician Queen Latifah issued debut album All Hail to the Queen in 1989, which sold over one million copies. In 1991, she became CEO of her own record company, then made it to the big screen in films such as The Bone Collector (1999) and Chicago (2002).

Scripture of the Day: May the God of hope fill you with all joy and peace as you trust in him, so that you may overflow with hope by the power of the Holy Spirit. — Romans 15:13

Video of the Day: Zombies 2 Trailer - submitted by Danica


Imagine my surprise when I encountered this scene while passing through Walmart on the way to my office this morning! Click to enlarge.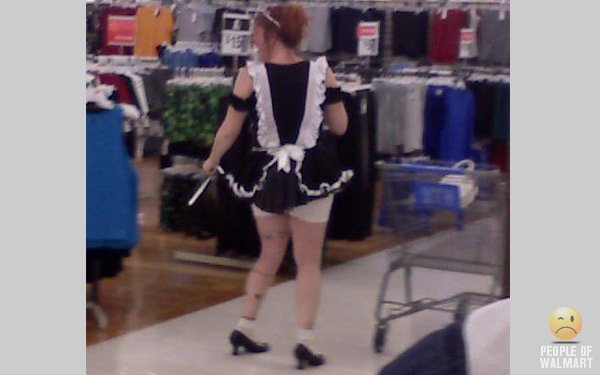 Technology News
Beware the new Facebook password reset scam
McAfee warns of Facebook worm
Do you want to pay a "national broadband fee"?

Warm Weather
We have been enjoying warm weather for several days. Spring will begin in two days (Saturday, March 20), and forecasts indicate the warm weather will continue through the weekend and into next week. It is predicted that the high today will be 79°. That is a good start!

Photographic Expedition
Laura and I shall venture upon a photographic expedition this weekend. She is eager to use her new Nikon D5000 DSLR. We shall journey into the wilderness and see what can be found!