To Protect and Serve - Anaheim cop gets three DUIs in a year, still on the job
Bad Grades - teacher writes "loser" on assignments
The Taxman Cometh IRS visits Sacramento car wash in pursuit of 4 cents

On this day in history: March 15, 44 - Julius Caesar, already warned to be wary on this the Ides of March by the astrologer Spurinna, assassinated with pointy knives by a group of Senators at the Pompey

Born on this day in history: March 15, Ruth Bader Ginsburg (1933 - ) Born in New York City, Supreme Court Justice Ruth Bader Ginsburg was appointed as circuit judge on the U.S. Court of Appeals for Washington, D.C. in 1980. In 1993, she earned a seat on the Supreme Court, becoming the first person of Jewish heritage and the second woman in history to serve in the nation's highest court.

Scripture of the Day: It is by the name of Jesus Christ of Nazareth ... Salvation is found in no one else, for there is no other name under heaven given to men by which we must be saved. — Acts 4:10-12

Video of the Day: Zombies! Halloween Make up, Guts, Effects : BFX - submitted by Darin


Imagine my surprise when I encountered this scene while passing through Walmart on the way to my office this morning! Click to enlarge.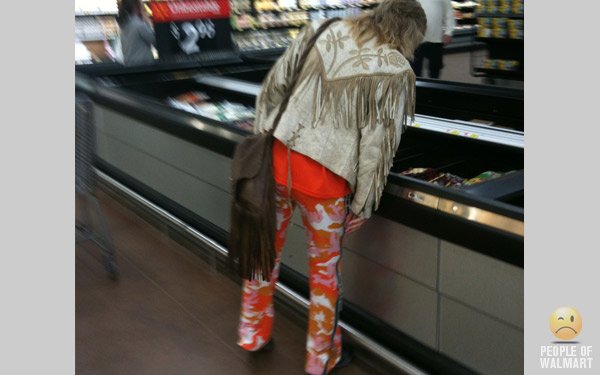 Technology News
Apple patches 16 holes in Safari
Venezuelan president calls for Internet regulation
Man fined for insulting ex-girlfriend on Facebook