The Word - thief in South Korea turned himself in after his Christian victim convinced him of the error of his ways by reading from the Bible
Going to Pot - zookeeper fired for growing cannabis in rhino enclosure
Animal Kingdom - Ann Arbor man arrested for fighting with pet parrot

On this day in history: September 23, 1952 - Responding to accusations that he diverted $18,000 in contributions into his pocket, Senator Richard M. Nixon rescues his candidacy for Vice President by insisting that he had never accepted any money. Although Nixon does admit he accepted a cocker spaniel named Checkers for his daughter Tricia. The televised monologue rescues his political career.

Born on this day in history: September 23, 1949 - Bruce Springsteen 1949 - ) Born in Freehold, New Jersey, rock musician Bruce Springsteen began performing in Asbury Park, New Jersey, before forming his own band in 1971 and signing with Columbia Records. Promoted as the new Bob Dylan, Springsteen hit it big with "Born to Run" (1975). He has performed at numerous rock benefits, such as Live Aid and Amnesty International.

Scripture of the Day: We also rejoice in our sufferings, because we know that suffering produces perseverance; perseverance, character; and character, hope. — Romans 5:3-4

Video of the Day: Motorola Droid X Android 2.2 Froyo New Features with Adobe Flash Player 10.1

>Imagine my surprise when I encountered this scene at Walmart while journeying to my office this morning! Click to enlarge.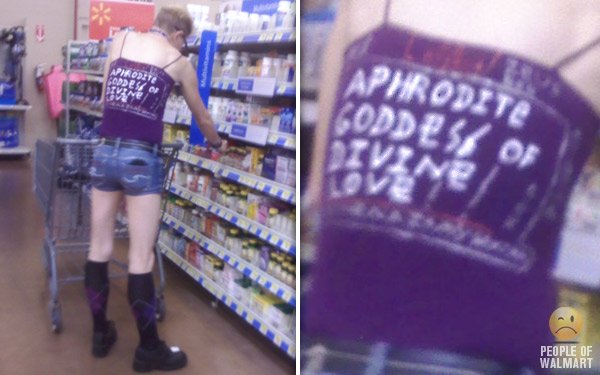 Technology News
Report: Facebook, INQ working on two Android phones
Blockbuster files for Chapter 11 bankruptcy protection
Is your PC a sitting duck for hackers?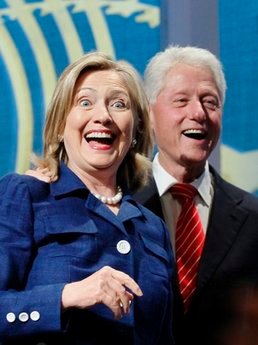 What—you might wonder—is the purpose of placing this image here? In fact, I have no reason whatever for placing it here! Simply, I encountered it on the Drudge Report this morning and wanted to share it with visitors here!

Android OS 2.2 Update

Android 2.2 was released yesterday.

I installed it on Laura's Droid X in a few minutes with no issues whatever.

I spent eight hours trying to install it on my Droid X. Finally, I gave up and returned my phone to new status by doing a full factory reset.

Fortunately, I use an app called AppBrain. I installed it, and it immediately recovered all my apps from their online resource. Pleasantly, apps I had purchased restored easily and displayed the notice "bought."

Had I not had AppBrain, I would most likely have tossed myself into the Sacramento River.

[Note: I must disclose that I had several unauthorized tweaks, hacks, and other such beasties set up on my phone.]