Don't Try this at Home - man blows himself up trying to kill spider
Rides - California gym turns spin bikes into power sources
Stupid Criminals - Montana teen looking to buy pot pushes wrong number on phone, accidentally texts sheriff

On this day in history: September 3, 1971 - The office of Daniel Ellsberg's Beverly Hills psychiatrist is burglarized by Nixon's plumbers, led by CIA operative E. Howard Hunt. Watergate investigators later uncover a memo about the burglary addressed to White House domestic affairs adviser John Ehrlichman, predating the actual crime

Born on this day in history: September 3, 1965 - Charlie Sheen (1965 - ) Born Carlos Irwin Estevez in New York City, son of Martin Sheen (Ramon Estevez), actor Charlie Sheen got his break in Platoon (1986). Notorious for battles with drugs and alcohol, Sheen was star witness in the Heidi Fleiss Hollywood madam trial in 1995. He currently stars in the hit sitcom "Two and Half Men."

Scripture of the Day: This is what the Lord says -- your Redeemer, the Holy One of Israel: "I am the Lord your God, who teaches you what is best for you, who directs you in the way you should go." — Isaiah 48:17

Video of the Day: I set my Nikon D3 to high-speed, captured 21 shots of the Olive Drop at the Corning Olive Festival, processed and cropped the images, and produced a video using Windows Live Movie Maker beta.


Imagine my surprise when I encountered this scene at Walmart while journeying to my office this morning! Click to enlarge.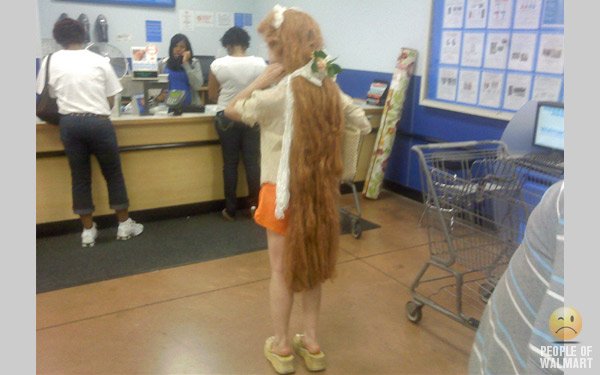 Technology News
Toshiba recalls 41K Satellite laptops due to overheating
Facebook adds remote log-off security feature
Toshiba débuts Android-powered Folio 100 tablet



Re-elect Mayor Gary Strack!
Read Mayor Strack's Background
and Campaign Platform!
SUBSCRIBE to the Re-elect Gary Strack Mailing List!

New blogs I recommend!

The Greatest Adventure - this is a new blog created by reader Nikole that documents her walk with God.

Tales of Tails - this is a new blog created by reader Chris that follows the daily exploits of his cat, Tails.

Life's History through a Smartphone - this is a new blog created by reader Admiral that spotlights his Motorola Droid X.