Fighting Back - West Palm Beach man freed after fatally shooting man in road rage incident
Fighting Back Too - Brooklyn retiree shoots burglar in kitchen
IdentityCrisis - criminals steal Interpol chief's Facebook identity

On this day in history: September 17, 1908 - Thomas E. Selfridge becomes the world's first airplane fatality when the craft he's co-piloting with Orville Wright crashes near Fort Meyer, Virginia. An untested propeller ripped apart the plane's structure, causing it to nosedive from an altitude of 75 feet.

Born on this day in history: September 17, 1948 - John Ritter (1948 - 2003) After a string of small roles, Burbank, California, native John Ritter got his big break on the sitcom "Three's Company" in 1977. His performance earned him an Emmy and a Golden Globe. He saw big screen success in 2001's The Dinner Party, then returned to TV as the star of the popular "8 Simple Rules for Dating My Teenage Daughter" in 2002.

Scripture of the Day: You were once darkness, but now you are light in the Lord. — Ephesians 5:8

Video of the Day: Man Eats 22 Live Scorpions - submitted by Danica

Imagine my surprise when I encountered this scene at Walmart while journeying to my office this morning! Click to enlarge.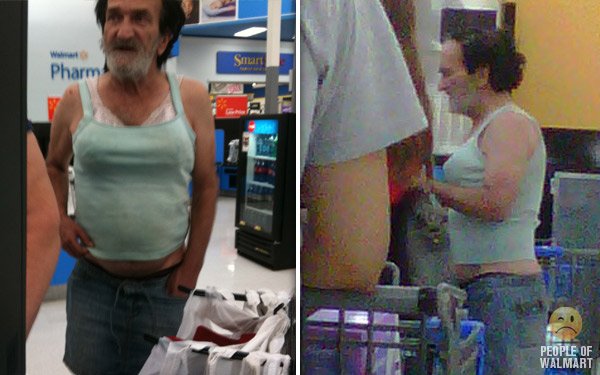 Technology News
Adobe Air coming to Androids within weeks
Verizon to launch 4G LTE service in 30 U.S. cities
HDCP antipiracy leak opens doors for black boxes

Re-elect Mayor Gary Strack! Read Mayor Strack's Background
and Campaign Platform!
SUBSCRIBE to the Re-elect Gary Strack Mailing List!