Fighting Back - Long Island man arrested for defending home with AK-47
Don't Tase Yourself Bro - deputy accidentally tasers himself while arresting man
Weapons of Choice - gun fans looking forward to challenging feds

On this day in history: September 8, 1974 - In Idaho, daredevil Evel Knievel climbs into his X-2 Skycycle (really just a rocket on wheels) and hits the ignition. The vehicle manages to clear the quarter-mile-wide Snake River Canyon, but then the parachute deploys prematurely and prevailing winds push him back into the chasm.

Born on this day in history: September 8, 1932 - Patsy Cline (1932 - 1963) - Born Virginia Patterson Hensley in Winchester, Virginia, country singer Patsy Cline won the Arthur Godfrey Talent Scouts contest in 1957, and went on to record such hits as "I Fall to Pieces" (1960) and "Crazy" (1961). She died in a plane crash.

Scripture of the Day: Teach me to do your will, for you are my God; may your good Spirit lead me on level ground. — Psalm 143:10

Video of the Day: World's Luckiest Driver - submitted by Danica


Imagine my surprise when I encountered this scene at Walmart while journeying to my office this morning! Click to enlarge.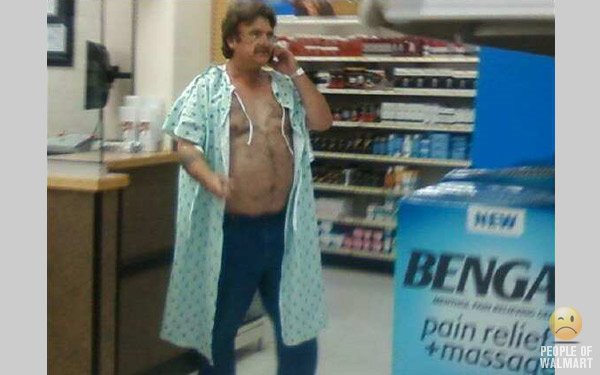 Technology News
Eye-Fi adds software development program
Dell killing Windows XP option this month
Court allows warrantless cell location tracking



Re-elect Mayor Gary Strack!
Read Mayor Strack's Background and Campaign Platform!
SUBSCRIBE to the Re-elect Gary Strack Mailing List!

New Web sites I recommend!