Fighting Back - gun-carrying couple stops woman's beating
Fighting Back Too - Montana woman fended off bear attack with zucchini from her garden
Jurassic Park - two new dinosaur species discovered in southern Utah

On this day in history: September 24, 1988 - High on PCP and brandishing a shotgun, James Brown interrupts an insurance seminar next door to his business office in Augusta, Georgia and accuses the attendees of using his private restroom. The resulting 90-minute interstate pursuit ends only after police shoot out his truck tires. The Godfather of Soul ends up serving two years in prison.

Born on this day in history: September 24, 1896 - F. Scott Fitzgerald (1896 - 1940) American writer F. Scott Fitzgerald is famous for his depictions of the Jazz Age (the 1920s). He married Zelda Sayre, and the two lived a legendarily extravagant life in New York City. They moved to Europe, becoming friendly with Ernest Hemingway and other expatriates. He completed his most brilliant novel, The Great Gatsby in 1925.

Scripture of the Day: Do not throw away your confidence; it will be richly rewarded. You need to persevere so that when you have done the will of God, you will receive what he has promised. — Hebrews 10:35-36

Video of the Day: Belt-fed .22-caliber Mini Machine Gun - submitted by Jay

Imagine my surprise when I encountered this scene at Walmart while journeying to my office this morning! Click to enlarge.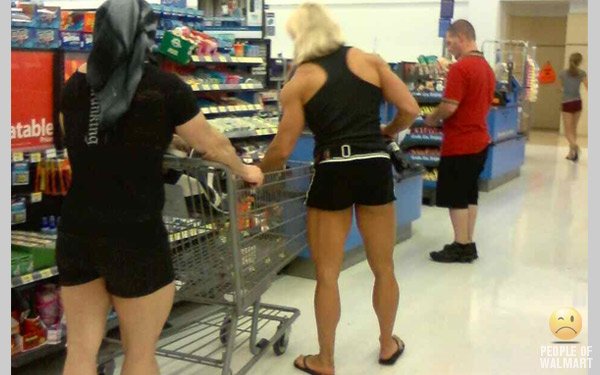 Technology News
Netflix CEO considering streaming-only option in U.S.
Facebook blames system change for "worst outage" in 4 years
Lessons for cable in Blockbuster's demise