The Vanishing - Google Maps "loses" major Florida city
Brave New Schools - teachers to get taser power?
Taking out the Trash - thief hiding in garbage truck nearly crushed

On this day in history: September 27, 1964 - The Warren Commission Report is finally released, definitively proving once and for all that President John F. Kennedy was assassinated by Lee Harvey Oswald, without anyone's help.

Born on this day in history: September 27, 1984 - Avril Lavigne (1984 - ) Singer. Born Avril Ramona Lavigne on September 27, 1984 Belleville, Ontario, Canada. Raised in a strict Christian household, Avril grew up singing in the church choir and playing guitar. She was discovered singing country covers in Kingston, Ontario, and signed with Arista Records soon after, releasing her first album, Let Go, in 2002.

Scripture of the Day: Seek first his kingdom and his righteousness, and all these things will be given to you as well. — Matthew 6:33

Video of the Day: Super Shotgun - submitted by Cap'n Jack

Imagine my surprise when I encountered this scene at Walmart while journeying to my office this morning! Click to enlarge.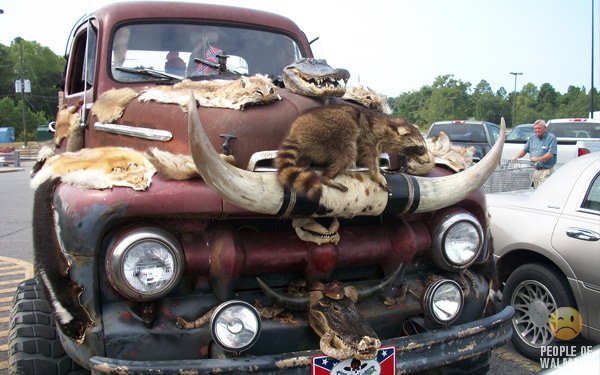 Technology News
Twitter hit with second worm in a week
Mozilla provides glimpse at futuristic "Seabird" concept phone
Microsoft expands, updates Office Web apps