Now See This - gallery of world's most stunning structures
Stop Resisting! - mayor's aide bites cop over traffic dispute
Running Man - Australian marathon man to run from North to South Pole

On this day in history: September 14, 1982 - Grace Kelly, American-born princess of Monaco, dies after a high speed car crash the previous day. She and daughter Princess Stephanie were badly injured when their British Rover 3500 plunged into a ravine, tumbling 45 feet.

Born on this day in history: September 14, 1983 - Amy Winehouse (1983 - London, England, musician Amy Winehouse signed her first major record deal by the time she was 16. Her debut album, Frank (2003), became a U.K. hit. She then used her chequered romantic past and her struggle with substances as inspiration for Back to Black (2006), which went platinum nearly five times in one year and won countless awards.

Scripture of the Day: If you have any encouragement from being united with Christ, if any comfort from his love, if any fellowship with the Spirit, if any tenderness and compassion, then make my joy complete by being like-minded, having the same love, being one in spirit and purpose. — Philippians 2:1-2

Video of the Day: Very Funny Cats 76 - submitted by Cindy


Imagine my surprise when I encountered this scene at Walmart while journeying to my office this morning! Click to enlarge.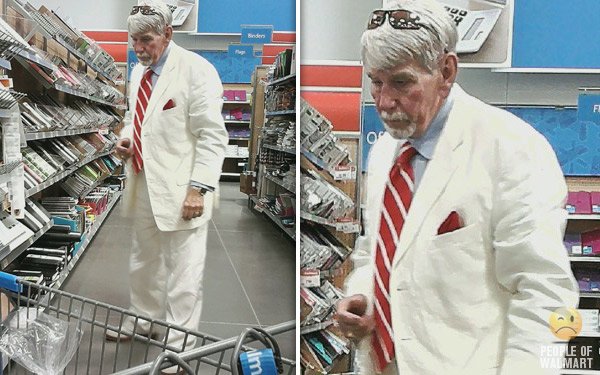 Technology News
Microsoft to probe charges of anti-piracy abuse
Seraching for free stuff online can be costly
Monotype Imaging regears for a Web font future



Re-elect Mayor Gary Strack!
Read Mayor Strack's Background and Campaign Platform!
SUBSCRIBE to the Re-elect Gary Strack Mailing List!