Fighting Back - would-be robber gets surprise when shot with .44 by employee
Faith under Fire - city pays damages for treatment of consultant targeted because of pro-family advocacy
DC Comics - Barbara Boxer aide charged with possession of pot in Senate building

On this day in history: September 9, 1971 - 1,300 inmates riot inside the Attica Correctional Facility in western New York state, commandeering the prison and taking 40 guards hostage. The national guard stages an assault five days later, killing 42 people in the process.

Born on this day in history: September 9, 1966 - Adam Sandler (1966 - ) Originally a stand-up comedian, New Yorker Adam Sandler became a writer for "Saturday Night Live" in 1990. By 1995 he had his own film career. Comedies such as Billy Madison (1995) and Happy Gilmore (1996) were big hits, but he later became known for his dramatic and romantic movies, such as Punch-Drunk Love (2002) and Funny People (2009).

Scripture of the Day: Teach the older men to be temperate, worthy of respect, self-controlled, and sound in faith, in love, and in endurance. — Titus 2:2

Video of the Day: 1000HP 1973 Challenger 8.54 pass street legal - submitted by Darin


Imagine my surprise when I encountered this scene at Walmart while journeying to my office this morning! Click to enlarge.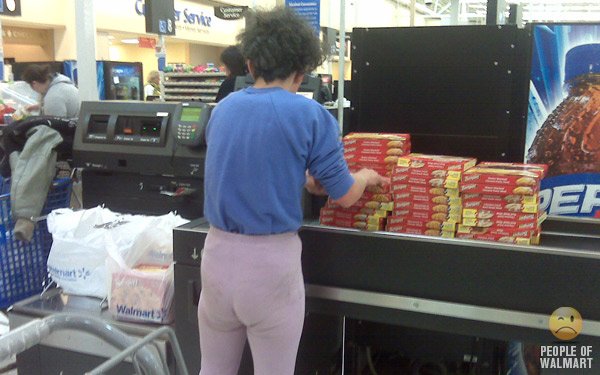 Technology News
Firefox 4 Beta 5 gets IE9-style hardware acceleration
Adobe warns of Reader, Acrobat bug
Google taking Google Instant to mobile this fall
Report: You need a smartphone security suite



Re-elect Mayor Gary Strack!
Read Mayor Strack's Background and Campaign Platform!
SUBSCRIBE to the Re-elect Gary Strack Mailing List!

New Web sites and blogs I recommend!