Along Came a Spider - man finds black widow in supermarket grapes
More Coffee Sir? - man claims caffeine insanity in wife's death
What Would Hoffa Do? - medical marijuana growers join Teamsters Union

On this day in history: September 20, 1989 - A jury finds Richard Ramirez ("The Night Stalker") guilty of 43 counts, including 13 murders and assorted incidents of burglary, rape, and sodomy. Ramirez terrorized Southern California during a string of murders, sexual attacks and burglaries. He would scrawl a pentacle in his victim's blood on the wall of each crime scene.

Born on this day in history: September 20, 1934 - Sophia Loren (1939 - ) Born illegitimate in Rome, Italy, actress Sophia Loren began as a teenage beauty queen and model, then worked with film producer Carlo Ponti (1912– ), whom she later married. She won an Oscar for Two Women (1961), and often teamed with actor Marcello Mastroianni. Loren received an honorary Academy Award in 1991.

Scripture of the Day: Rejoice in the Lord your God, for he has given you the autumn rains in righteousness. He sends you abundant showers, both autumn and spring rains, as before. — Joel 2:23

Video of the Day: "America's Got Talent" - Future Funk - submitted by Amber

Imagine my surprise when I encountered this scene at Walmart while journeying to my office this morning! Click to enlarge.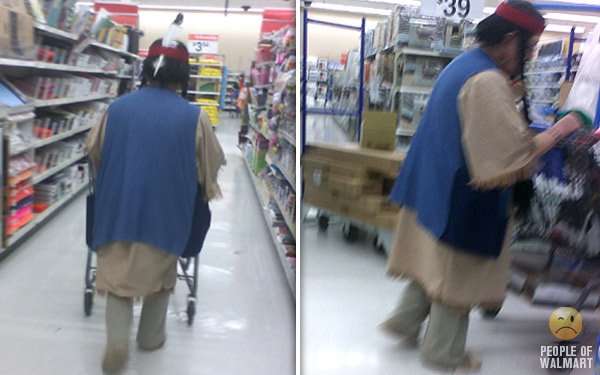 Technology News
HDCP master key confirmed; Blu-ray content vulnerable
Google Apps taps phone for two-level security
Apple's Steve Jobs spars with college journalist over iPad inquiry