Cluck! Cluck! - woman eats 181 chicken wings in 12 minutes
You Are What You Eat - schools posting calorie counts in cafeterias
Matters of Life and Death - fraud charges plaguing Planned Parenthood

On this day in history: September 7, 1978 - Walking to the bus stop, BBC journalist Georgi Markov suddenly feels a sharp pain in his right calf. A KGB assassin had jabbed him with an umbrella tip, rigged to inject a tiny platinum sphere. The pellet is laden with ricin, a castor-based toxin with no known antidote. Markov dies in the hospital four agonizing days later.

Born on this day in history: September 7, 1936 - Buddy Holly (1936 - 1959) Born in Lubbock, Texas, singer-songwriter Buddy Holly was the first to add drums and a rhythm-and-blues beat to the country style. A cult figure remembered for "That'll Be The Day," and "Peggy Sue," Holly was killed in a plane crash.

Scripture of the Day: We proclaim him [Jesus], admonishing and teaching everyone with all wisdom, so that we present everyone perfect in Christ. — Colossians 1:28

Video of the Day: Driving School - Two-wheel Drifting - submitted by Darin


Imagine my surprise when I encountered this scene at Walmart while journeying to my office this morning! Click to enlarge.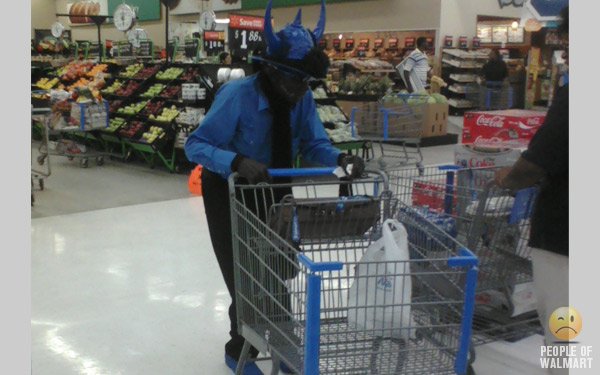 Technology News
Android continues to chip away at Web consumption
Google to simplify privacy policy
Samsung considering Android-based TVs



Re-elect Mayor Gary Strack!
Read Mayor Strack's Background and Campaign Platform!
SUBSCRIBE to the Re-elect Gary Strack Mailing List!

New Web sites I recommend!