Stupid Criminals - woman attacks ATM with claw hammer, fails to get cash
Surf's Down - student faces criminal charges over Facebook postings
An Inconvenient Truth - Low temperatures tie records at LAX, Oceanside

On this day in history: September 2, 1666 - A kitchen fire breaks out in Thomas Farynor's bakery on Pudding Lane, unleashing four days of destruction. 436 acres in the city are converted to ash, including 13,200 homes. 200,000 residents are rendered homeless by what comes to be known as the Great Fire of London.

Born on this day in history: September 2, 1966 - Salma Hayek (1966 - ) Born in Veracruz, Mexico, actress Selma Hayak got her break opposite Antonio Banderas in 1995's Desperado. In 2002, Hayak produced and starred in Frida, which made her the first Latin actress to be nominated for a Best Actress award. She is executive producer of the hit television series "Ugly Betty."

Scripture of the Day: The earth is filled with your love, O Lord; teach me your decrees. — Psalm 119:64

Video of the Day: - "Driving to My Office" - I created this movie with my Droid X and Windows Live Movie Maker Beta. Be certain to select HD!

Imagine my surprise when I encountered this scene at Walmart while journeying to my office this morning! Click to enlarge.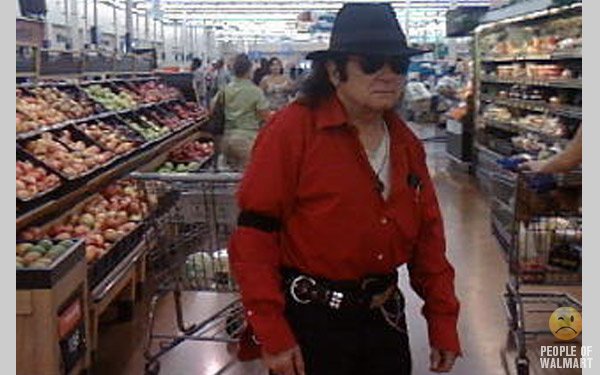 Technology News
Studies identify most dangerous places to surf online
Apple TV: Still a hobby after all these years
Navteq tries to make GPS more "human"


Re-elect Mayor Gary Strack!
Read Mayor Strack's Background and Campaign Platform!
SUBSCRIBE to the Re-elect Gary Strack Mailing List!

New blogs I recommend!

The Greatest Adventure - this is a new blog created by reader Nikole that documents her walk with God.

Tales of Tails - this is a new blog created by reader Chris that follows the daily exploits of his cat, Tails.

Life's History through a Smartphone - this is a new blog created by reader Admiral that spotlights his Motorola Droid X.