Where's the Beef? - San Francisco supervisors vote to declare Mondays "meat free"
Weapons of Choice - Arizona 6th state to declare weapons exempt from national firearms paperwork
Stupid Criminals - teen charged with underage drinking—inside police car

On this day in history: April 8, 1991 - Retired horse jockey Willie Shoemaker loses control of his Ford Bronco; the resulting crash renders him paralyzed from the neck down. Shoemaker is later arrested for drunk driving, but no charges are ever filed.

Born on this day in history: April 8, 1968 - Patricia Arquette (1968 - ) Born in Chicago, IL, daughter of actor Lewis Arquette, actress Patricia Arquette grew up on a Virginia commune, alongside siblings Rosanna, Richmond, Alexis and David. At age 15, she ran away to pursue acting. In 2004, Arquette landed the role of psychic Allison DuBois on hit TV show "Medium," which earned her an Emmy.

Scripture of the Day: If, when we were God's enemies, we were reconciled to him through the death of his Son, how much more, having been reconciled, shall we be saved through his life. — Romans 5:10

Video of the Day: Apple iPad Commercial (parody) - submitted by Cap'n Jack


Imagine my surprise when I encountered this scene while passing through Walmart on the way to my office this morning! Click to enlarge.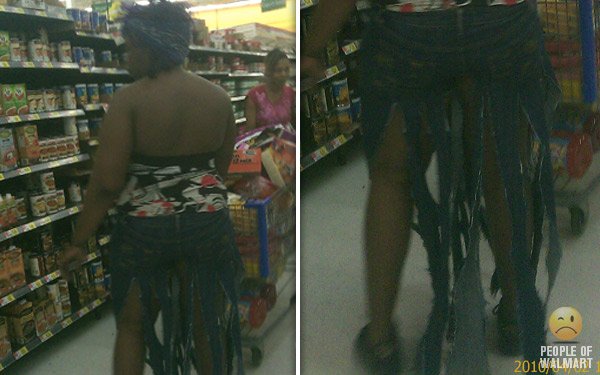 Technology News
Microsoft: IE9 preview downloads taking off
Acrobat PDF files can be used as viruses
16-year-old boy files harassment charges against mother over Facebook postings

Photography Contest

All visitors are invited to submit photographs (no limit!) to be considered for the Photography Contest! The contest will begin April 1 and will run through May 31st. As submissions are received, they will be added to the
Photography Contest Gallery.

Voting will be for favorite photographers. Details will follow.

To submit entries, please send them to me as email attachments. You may use the email link below to initiate an email message to me. Simply attach the images you wish to enter to your message.

Email Photographs

Please feel free to edit, crop, and enhance the entries as you wish. You may submit the entries in any resolution.

Photography Contest Gallery.