Faith under Fire - bipartisan lawmakers push appeal of Prayer Day decision
Where's the Beef? - Farm Bureau upset with EPA blog for urging vegetarianism
South of the Border - Holiday Inn attacked by 50 gunmen in Mexico kidnappings

On this day in history: April 22, 1915 - The German Army opens 5,700 canisters of chlorine gas upwind of French soldiers at Ypres. It is the first use of poison gas for military purposes.

Born on this day in history: April 22, 1937 - Jack Nicholson ( 1937 - ) Actor Jack Nicholson first hit big in a supporting role in Easy Rider (1969). His charisma and acute sense of humor have illuminated a wide range of characters in films as diverse as Chinatown (1974), The Shining (1980) and Batman (1989). He has earned several Oscars, notably for One Flew Over the Cuckoo's Nest (1975) and Terms of Endearment (1983).

Scripture of the Day: Since the creation of the world, God's invisible qualities -- his eternal power and divine nature -- have been clearly seen, being understood from what has been made, so that men are without excuse. - Romans 1:20


Video of the Day: Orkin Broken Down Commercial


Imagine my surprise when I encountered this scene while passing through Walmart on the way to my office this morning! Click to enlarge.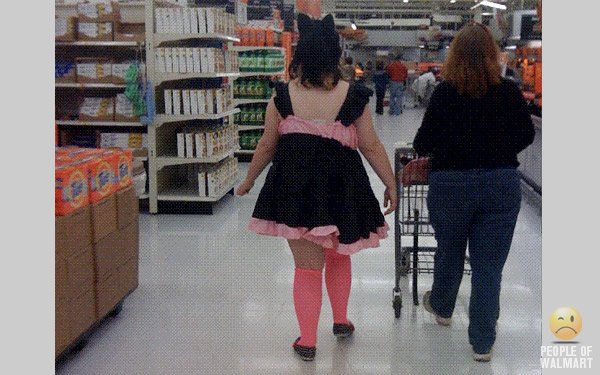 Technology News
Hacker runs Google's Android on Apple iPhone
McAfee update glitch takes down Windows XP computers
Bluetooth 4.0 announced
How to fix your McAfee-crippled computer

Photography Contest

All visitors are invited to submit photographs (no limit!) to be considered for the Photography Contest! The contest will begin April 1 and will run through May 31st. As submissions are received, they will be added to the
Photography Contest Gallery.

Voting will be for favorite photographers. Details will follow.

To submit entries, please send them to me as email attachments. You may use the email link below to initiate an email message to me. Simply attach the images you wish to enter to your message.

Email Photographs

Please feel free to edit, crop, and enhance the entries as you wish. You may submit the entries in any resolution.

Photography Contest Gallery.

May Madness - Corning Car Show
The Corning Chamber of Commerce presents the 14th Annual Corning Classic Car Show - May Madness Show, Shine, and Cruise! May 75h and 8th.

FRIDAY Registration: 3 PM - 5:30 PM (at Transportation Center); Cruise: 5:30 PM (from Transportation Center to Corning Ford; Car Show Mixer:
6 PM to 8 PM (at Corning Ford).

SATURDAY Registration: 7 AM to 10 AM (at Transportation Center); Pancake Breakfast: 7 AM to 10 AM (at the Fire Hall); Show & Shine: 7 AM to 4 PM (along Solano Street); Car & Motorcycle Swap Meet: 7 AM to 4 PM; 4X4 Slow Drag: 9 AM to 10 AM; Vendors, Food, and Fun: 10 AM to 4 PM; Low Rider Hydraulic Show: 10 AM to 11 AM; 1st Round of Burn-outs: 11 AM to 12 PM; Skateboard Exhibition: 10 AM to 2 PM; 4X4 R.T.I. Ramp: 12 PM to 12:30 PM; Burn-out Finals: 12:30 PM; Raffle Drawing: 12 PM to 3 PM; Awards Presentation: 3 PM.