Mr. Sandman - Florida Keys man got stuck in the sand he was stealing, cops say
Matters of Life and Death - Oklahoma Senate okays package of five bills to limit abortion, require ultrasound
Here's Looking at You - man spots wife on Google Street View 43 times

On this day in history: April 21, 1992 - Convicted murderer Robert Alton Harris consumes two large pizzas, a bucket of fried chicken, and some ice cream on the eve of his execution. Later, before the gas chamber is activated, Harris propounds: "You can be a king or a street sweeper, but everyone dances with the grim reaper."

Born on this day in history: April 21, 1951 - Tony Danza (1951 -) Boxer Tony Danza met a television producer at his boxing gym in New York, which led to his role as Tony Banta on the popular sitcom "Taxi" in 1978. The role led to other successful television appearances, including a starring role in"'Who's the Boss?" (1984) and his own talk show "The Tony Danza Show" (2004).

Scripture of the Day: Jesus said, "I give them eternal life, and they shall never perish; no one can snatch them out of my hand. My Father, who has given them to me, is greater than all; no one can snatch them out of my Father's hand. I and the Father are one." — John 10:28-3

Video of the Day: Orkin Hot Tub Commercial


Imagine my surprise when I encountered this scene while passing through Walmart on the way to my office this morning! Click to enlarge.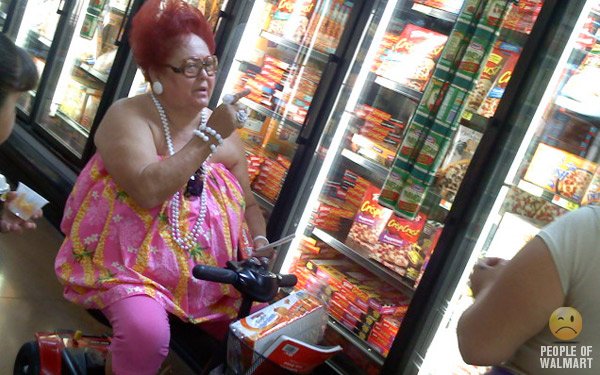 Technology News
Five time-saving Outlook add-ons
Facebook shuts down Facebook Lite
Mozilla blocks Java plugin
Adobe scraps work to bring Flash apps to iPhone


Photography Contest

All visitors are invited to submit photographs (no limit!) to be considered for the Photography Contest! The contest will begin April 1 and will run through May 31st. As submissions are received, they will be added to the
Photography Contest Gallery.

Voting will be for favorite photographers. Details will follow.

To submit entries, please send them to me as email attachments. You may use the email link below to initiate an email message to me. Simply attach the images you wish to enter to your message.

Email Photographs

Please feel free to edit, crop, and enhance the entries as you wish. You may submit the entries in any resolution.

Photography Contest Gallery.

May Madness - Corning Car Show
The Corning Chamber of Commerce presents the 14th Annual Corning Classic Car Show - May Madness Show, Shine, and Cruise! May 75h and 8th.
FRIDAY Registration: 3 PM - 5:30 PM (at Transportation Center); Cruise: 5:30 PM (from Transportation Center to Corning Ford; Car Show Mixer: 6 PM to 8 PM (at Corning Ford).
SATURDAY Registration: 7 AM to 10 AM (at Transportation Center); Pancake Breakfast: 7 AM to 10 AM (at the Fire Hall); Show & Shine: 7 AM to 4 PM (along Solano Street); Car & Motorcycle Swap Meet: 7 AM to 4 PM; 4X4 Slow Drag: 9 AM to 10 AM; Vendors, Food, and Fun: 10 AM to 4 PM; Low Rider Hydraulic Show: 10 AM to 11 AM; 1st Round of Burn-outs: 11 AM to 12 PM; 4X4 R.T.I. Ramp: 12 PM to 12:30 PM; Burn-out Finals: 12:30 PM; Raffle Drawing: 12 PM to 3 PM; Awards Presentation: 3 PM