Weapons of Choice - Arizona bill allows concealed weapons without permits
Mommie Dearest - woman forgets 2-year-old son while shoplifting
Who's Yer Daddy? - Mississippi vet claims he's Oprah's father

On this day in history: April 19, 1995 - Timothy McVeigh kills 168 Oklahomans when his truck bomb detonates in front of the Alfred P. Murrah federal building.

Born on this day in history: April 19, 1979 - Kate Hudson (1979 -) Born in Los Angeles, actress Kate Hudson, daughter of actress Goldie Hawn, landed a spot on TV drama "Party of Five" in 1996. In 2000, she had a breakthrough performance as rock groupie Penny Lane in Almost Famous, earning a Golden Globe.

Scripture of the Day: Christ has indeed been raised, the first fruits of those who have fallen asleep. For since death came through a man, the resurrection of the dead comes also through a man. For as in Adam all die, so in Christ all will be made alive. — 1 Corinthians 15:20-22

Video of the Day: "King of the Hill" Boomhauer Promo


Imagine my surprise when I encountered this scene while passing through Walmart on the way to my office this morning! Click to enlarge.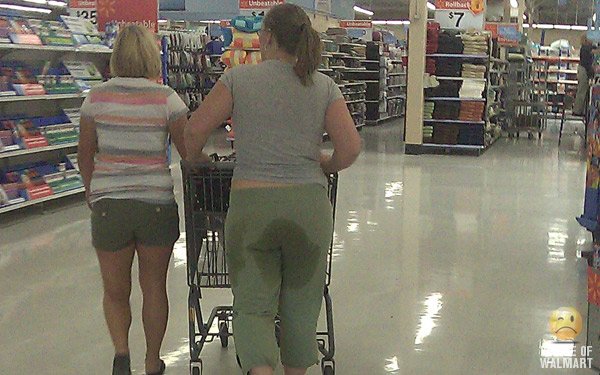 Technology News
Unboxing the HTC Incredible
Most Apple fanboys live in Bay Area
Hentai virus exposes user history to Web
Microsoft finalizes Office 2010

Photography Contest
All visitors are invited to submit photographs (no limit!) to be considered for the Photography Contest! The contest will begin April 1 and will run through May 31st. As submissions are received, they will be added to the
Photography Contest Gallery.

Voting will be for favorite photographers. Details will follow.

To submit entries, please send them to me as email attachments. You may use the email link below to initiate an email message to me. Simply attach the images you wish to enter to your message.

Email Photographs

Please feel free to edit, crop, and enhance the entries as you wish. You may submit the entries in any resolution.

Photography Contest Gallery.

The Weather
The weather has been very peculiar and unpredictable of late: Last week saw cold wind, rain, hail, sleet, and culminated with an 84° day yesterday! Today is forecast to be 78° and sunny; tomorrow is forecast to be 56° and rainy! Yikes!