Animal Kingdom - Philippines dragon-sized lizard is new species
Matters of Life and Death - Nebraska law would outlaw abortions after 20th week
Matters of Life and Death Too - Mississippi Initiative challenges abortion by vesting rights in pre-born

On this day in history: April 7, 1999 - A bomb goes off in the "Valley of the Fallen" church, which is carved into a mountainside north of Madrid. The church houses the mortal remains of dictator Francisco Franco. The terrorist group GRAPO claims responsibility, and while there were no injuries, the damage was extensive.

Born on this day in history: April 7, 1915 - Billie Holiday (1915 - 1959) Billie Holiday rose above her difficult upbringing to become one of the most influential blues singers of all time. Her raspy, haunting voice on songs such as "My Man" and "Strange Fruit" brought her national fame, and still resonates with audiences; decades after her 1959 death she earned a Grammy and induction into the Rock and Roll Hall of Fame.

Scripture of the Day: I have been crucified with Christ and I no longer live, but Christ lives in me. The life I live in the body, I live by faith in the Son of God, who loved me and gave himself for me. - Galatians 2:20

Video of the Day: Hippies Wail for Dead Trees - submitted by Frank


Imagine my surprise when I encountered this scene while passing through Walmart on the way to my office this morning! Click to enlarge.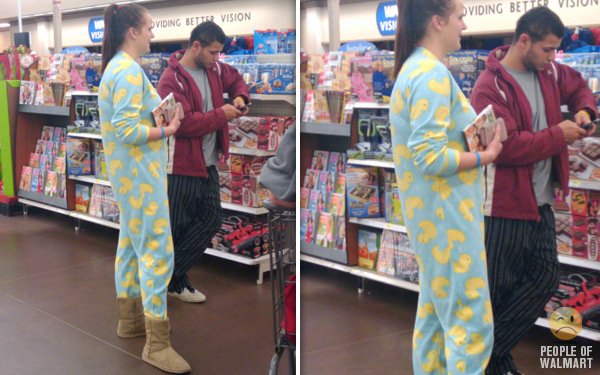 Technology News

Apple confirms iPad Wi-Fi problems; try these fixes
10 things we want in iPhone OS 4.0
What's in store for iPhone OS 4.0?
Why Facebook is for haters
Hardware-accelerated Flash almost here
Report: India targeted by spy network

The Weather
The weather is beautiful today! It is forecast to reach a high of 77° today! YES!

Unfortunately, it appears rain will return on Sunday and continue through the early part of next week.

Photography Contest

All visitors are invited to submit photographs (no limit!) to be considered for the Photography Contest! The contest will begin April 1 and will run through May 31st. As submissions are received, they will be added to the
Photography Contest Gallery.

Voting will be for favorite photographers. Details will follow.

To submit entries, please send them to me as email attachments. You may use the email link below to initiate an email message to me. Simply attach the images you wish to enter to your message.

Email Photographs

Please feel free to edit, crop, and enhance the entries as you wish. You may submit the entries in any resolution.

Photography Contest Gallery.