Stupid Criminals - woman gives false name to cops, can't spell it
Turning Chinese - migraines make woman speak with foreign accent
Heat of the Moment - climate scientist, heated up over satirical video, threatens lawsuit

On this day in history: April 28, 1789 - In the middle of the South Pacific, the crew of the HMS Bounty mutinies, setting Captain William Bligh and 18 other crewmen adrift in an open boat.

Born on this day in history: April 28, 1974 - Penelope Cruz (1974 - ) Born in Madrid, Spain, actress Penelope Cruz trained in classical ballet in New York City, and parlayed her dancing into an acting career, landing a role in All the Pretty Horses (2000) and Sahara (2005). She won an Oscar for her role in Vicky Cristina Barcelona.

Scripture of the Day: Your attitude should be the same as that of Christ Jesus: Who, being in very nature God, did not consider equality with God something to be grasped, but made himself nothing, taking the very nature of a servant, being made in human likeness. And being found in appearance as a man, he humbled himself and became obedient to death -- even death on a cross! — Philippians 2:5-

Video of the Day: Grandma's iPad Commercial - submitted by Danica


Imagine my surprise when I encountered this scene while passing through Walmart on the way to my office this morning! Click to enlarge.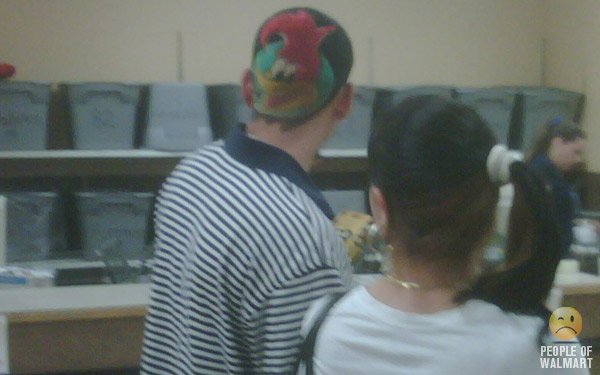 Technology News
Microsoft brings Windows 7 to embedded market
Office 2010: What's change since the beta?
Send secret emails with Gmail, Firefox, Bccthis

Photography Contest
All visitors are invited to submit photographs (no limit!) to be considered for the Photography Contest! The contest will begin April 1 and will run through May 31st. As submissions are received, they will be added to the Photography Contest Gallery. Voting will be for favorite photographers.
Email Photographs
Photography Contest Gallery.

May Madness - Corning Car Show
The Corning Chamber of Commerce presents the 14th Annual Corning Classic Car Show - May Madness Show, Shine, and Cruise! May 7th and 8th.

FRIDAY Registration: 3 PM - 5:30 PM (at Transportation Center); Cruise: 5:30 PM (from Transportation Center to Corning Ford; Car Show Mixer: 6 PM to 8 PM (at Corning Ford).

SATURDAY Registration: 7 AM to 10 AM (at Transportation Center); Pancake Breakfast: 7 AM to 10 AM (at the Fire Hall); Show & Shine: 7 AM to 4 PM (along Solano Street); Car & Motorcycle Swap Meet: 7 AM to 4 PM; 4X4 Slow Drag: 9 AM to 10 AM; Vendors, Food, and Fun: 10 AM to 4 PM; Low Rider Hydraulic Show: 10 AM to 11 AM; 1st Round of Burn-outs: Skateboard Exhibition: 10 AM to 2 PM; 11 AM to 12 PM; 4X4 R.T.I. Ramp: 12 PM to 12:30 PM; Burn-out Finals: 12:30 PM; Raffle Drawing: 12 PM to 3 PM; Awards Presentation: 3 PM.

Corning Skatepark Association
Be certain to visit the new Corning Skatepark Association Web Site!