Gotcha! - top 100 April Fool's Day hoaxes of all time
The Kids Are Alright - 13-year-old excells at college
Victor/Victoria - Australia Rescinds Special Status for "Non-Specific" Sex

On this day in history: April 2, 1459 - Vlad the Impaler impales thousands of merchants and burghers of the town of Brasov, in Transylvania. Some estimate as many as 30,000 impalements, but it was probably more on the order of 2,000.

Born on this day in history: April 2, 1939 - Marvin Gaye (1939 - 1984) Washington D.C., singer and composer Marvin Gaye wrote hit "I Heard It Through the Grapevine" (1968) and other soul classics. Gaye's album "What's Going On" (1971) marked his new, socially conscious style. He was posthumously inducted into the Rock and Roll Hall of Fame in 1987.

Scripture of the Day: Now as Jesus was going up to Jerusalem, he took the twelve disciples aside and said to them, "We are going up to Jerusalem, and the Son of Man will be betrayed to the chief priests and the teachers of the law. They will condemn him to death and will turn him over to the Gentiles to be mocked and flogged
and crucified. On the third day he will be raised to life!" - Matthew 20:17-19

Video of the Day: Part 2 ORTC/UORS Night the Lights Went Out In Georgia - submitted by Frank


Imagine my surprise when I encountered this scene while passing through Walmart on the way to my office this morning! Click to enlarge.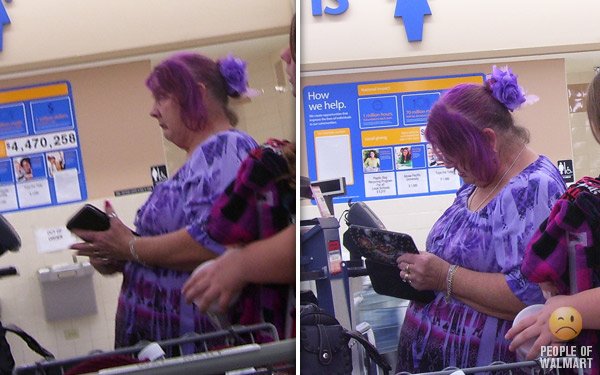 Technology News
eBay prevails in Tiffany trademark case
Mozilla fixes security hole with Firefox 3.6.3
Congressman's island-capsizing query goes viral

Photography Contest
All visitors are invited to submit photographs (no limit!) to be considered for the Photography Contest! The contest will begin April 1 and will run through May 31st. As submissions are received, they will be added to the Photography Contest Gallery. I will set up a voting system, whereby visitors may vote for their favorite photographers. This will be in place by the end of the contest.

To submit entries, please send them to me as email attachments. You may use the email link below to initiate an email message to me. Simply attach the images you wish to enter to your message.

Email Photographs

Please feel free to edit, crop, and enhance the entries as you wish. You may submit the entries in any resolution.

Photography Contest Gallery.