Unlicensed to Drive - student driver flips instructor's car on second lesson
Never Too Young - 3rd-grader plays drug dealer, hands out heroin on playground
Crime and Punishment - inmate murders girlfriend during conjugal visit

On this day in history: April 15, 1989 - 96 soccer fans are crushed to death at Hillsborough stadium in Sheffield, England. During the opening minutes of the FA Cup semi-final between Liverpool and Nottingham Forest, Sheffield police order a gate opened at one end of the stadium. A throng of 2,000 Liverpool fans attempt to surge into the seating section, smashing more than 250 already-seated fans against the security fence.

Born on this day in history: April 15, 1959 - Emma Thompson (1959 - ) Born in London, actress Emma Thompson made her stage debut in Cambridge's renowned Footlights theatre group. She then moved from TV to starring film roles in movies such as Howard's End (1992), for which she won an Oscar and a BAFTA, as well as Sense and Sensibility (1993), which earned her a second Oscar.

Scripture of the Day: This is why you pay taxes, for the authorities are God's servants, who give their full time to governing. Give everyone what you owe him. If you owe taxes, pay taxes; if revenue, then revenue; if respect, then respect; if honor, then honor. - Romans 13:6-7

Video of the Day: Shelby Cobra - Two Original '65 Competition 427s - submitted by Frank


Imagine my surprise when I encountered this scene while passing through Walmart on the way to my office this morning! Click to enlarge.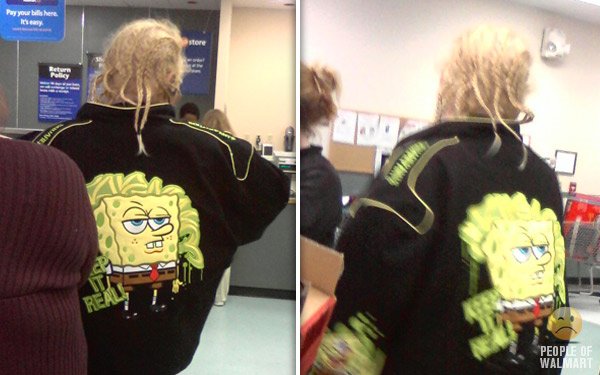 Technology News
Library of Congress to archive all tweets
Facebook offers security tips for teens, parents
Researchers warn of malware hidden in .zip files

Photography Contest

All visitors are invited to submit photographs (no limit!) to be considered for the Photography Contest! The contest will begin April 1 and will run through May 31st. As submissions are received, they will be added to the
Photography Contest Gallery.

Voting will be for favorite photographers. Details will follow.

To submit entries, please send them to me as email attachments. You may use the email link below to initiate an email message to me. Simply attach the images you wish to enter to your message.

Email Photographs

Please feel free to edit, crop, and enhance the entries as you wish. You may submit the entries in any resolution.

Photography Contest Gallery.