Picture This! - photographer captures images of Northern Lights
Chew on This - prom dress made from gum wrappers
Ewe There! - convict escapes, dressed as sheep

On this day in history: April 13, 1970 - 56 hours and 205,000 miles from planet Earth, the crew aboard Apollo 13 hears "a pretty loud bang" when oxygen tank number two spontaneously explodes. Astronaut Jack Swigert informs Mission Control in Houston: "Hey, we've got a problem here." Miraculously, the crew manages to return home in their crippled spacecraft.

Born on this day in history: April 13, 1743 - Thomas Jefferson (1743 - 1826) President Thomas Jefferson (1801-9) helped draft the Declaration of Independence in 1776. In 1789, George Washington appointed him secretary of state and, in 1796, he was elected vice-president under John Adams. In 1797, Jefferson won the presidency, narrowly beating Aaron Burr. Today, he is considered one of America's greatest forefathers.

Scripture of the Day: For all have sinned and fall short of the glory of God, and are justified freely by his grace through the redemption that came by Christ Jesus. - Romans 3:23-24

Video of the Day: Cats - the Best of the Best - submitted by Cindy


Imagine my surprise when I encountered this scene while passing through Walmart on the way to my office this morning! Click to enlarge.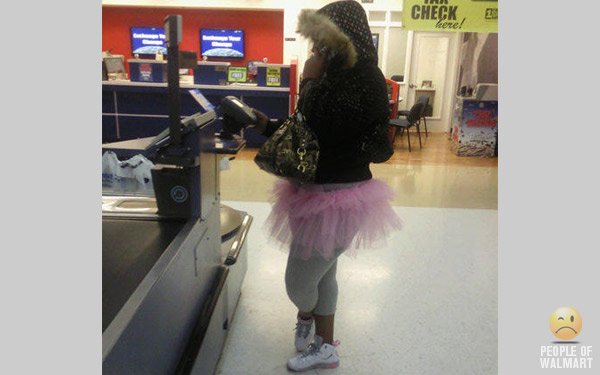 Technology News
Jobs confirms original iPhone won't run iPhone OS 4
Ads to blame for malware in Facebook's Farm Town?
Netflix brings streaming to all Wii consoles

Photography Contest

All visitors are invited to submit photographs (no limit!) to be considered for the Photography Contest! The contest will begin April 1 and will run through May 31st. As submissions are received, they will be added to the
Photography Contest Gallery.

Voting will be for favorite photographers. Details will follow.

To submit entries, please send them to me as email attachments. You may use the email link below to initiate an email message to me. Simply attach the images you wish to enter to your message.

Email Photographs

Please feel free to edit, crop, and enhance the entries as you wish. You may submit the entries in any resolution.

Photography Contest Gallery.