Brave New Schools - kids told to remove MedicAlert bracelets
To Bee Or Not to Bee - nature's most valuable workers disappearing
Somebody's Watching You - Google Street View logs WiFi networks, MAC addresses

On this day in history: April 26, 1980 - Post-It Note - The little yellow square of paper that changed lives was actually the product of an engineering mistake by 3M scientists who accidentally stumbled upon an adhesive like none other that could stick and be repositioned on just about any surface.

Born on this day in history: April 26, 1933 - Carol Burnett (1933 - ) Born in San Antonio, Texas, comedian and actress Carol Burnett debuted in Broadway musical Once Upon a Mattress (1959), and went on to a stellar TV career, including "The Carol Burnett Show" (1967-79). An accomplished singer and dancer, Burnett is known for her expressive face, full-throated voice and broad comic roles.

Scripture of the Day: Jesus is able to save completely those who come to God through him, because he always lives to intercede for them. - Hebrews 7:25

Video of the Day: 8-year-old Guitar Prodigy Stuns Audiences - submitted by Phillip


Imagine my surprise when I encountered this scene while passing through Walmart on the way to my office this morning! Click to enlarge.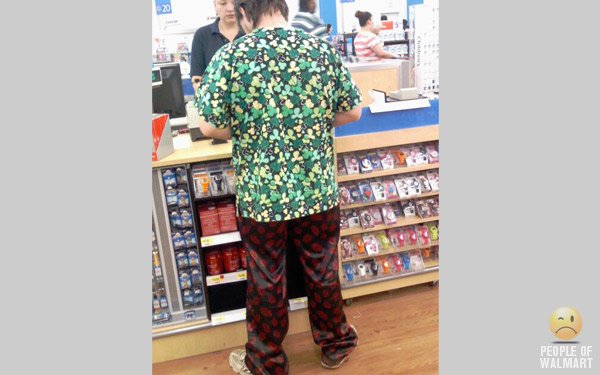 Technology News
CSI Redmond: How Microsoft tracks down pirates
Blippy leaks fifth credit card number to Google's cache
Twitter issues alert about phishing scam

Photography Contest
All visitors are invited to submit photographs (no limit!) to be considered for the Photography Contest! The contest will begin April 1 and will run through May 31st. As submissions are received, they will be added to the
Photography Contest Gallery. Voting will be for favorite photographers. Details will follow. To submit entries, please send them to me as email attachments. You may use the email link below to initiate an email message to me. Simply attach the images you wish to enter to your message.

Email Photographs

Photography Contest Gallery.

May Madness - Corning Car Show
The Corning Chamber of Commerce presents the 14th Annual Corning Classic Car Show - May Madness Show, Shine, and Cruise! May 7th and 8th.

FRIDAY Registration: 3 PM - 5:30 PM (at Transportation Center); Cruise: 5:30 PM (from Transportation Center to Corning Ford; Car Show Mixer: 6 PM to 8 PM (at Corning Ford).

SATURDAY Registration: 7 AM to 10 AM (at Transportation Center); Pancake Breakfast: 7 AM to 10 AM (at the Fire Hall); Show & Shine: 7 AM to 4 PM (along Solano Street); Car & Motorcycle Swap Meet: 7 AM to 4 PM; 4X4 Slow Drag: 9 AM to 10 AM; Vendors, Food, and Fun: 10 AM to 4 PM; Low Rider Hydraulic Show: 10 AM to 11 AM; 1st Round of Burn-outs: Skateboard Exhibition: 10 AM to 2 PM; 11 AM to 12 PM; 4X4 R.T.I. Ramp: 12 PM to 12:30 PM; Burn-out Finals: 12:30 PM; Raffle Drawing: 12 PM to 3 PM; Awards Presentation: 3 PM.

Corning Skateboard Association
Visit the new Corning Skateboard Association Web site!
Corning Skateboard Association