There's an App for that - software predicts criminal behavior
Taxi Driver - cabbie runs down teen over $20 fare
Bedtime Story - 1-in-4 grown men travel with a stuffed animal

On this day in history: August 25, 2001 - Rhythm and blues singer Aaliyah and 8 others die in a plane crash on the island of Abaco in the Bahamas. Excessive weight aboard the tail end likely caused the plane to go down.

Born on this day in history: August 25, 1930 Sean Connery (1930 - ) Born in Edinburgh, Scotland, actor Sean Connery was cast in Dr. No as Ian Fleming's secret agent James Bond in 1963, which made him an international star. He won an Oscar as an aging Irish cop in The Untouchables (1987). Connery was knighted in 1999.

Scripture of the Day: Great peace have they who love your law, and nothing can make them stumble. - Psalm 119:165

Video of the Day:


Imagine my surprise when I encountered this scene at Walmart while journeying to my office this morning! Click to enlarge.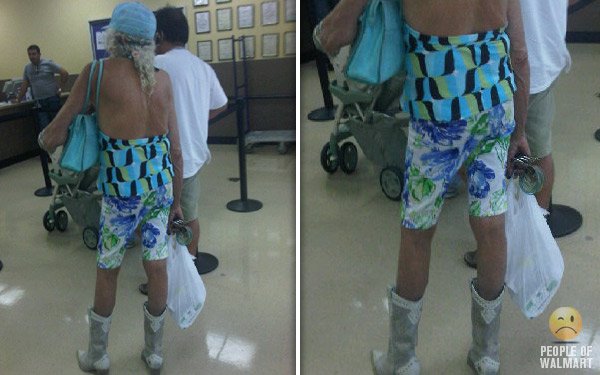 Technology News
Defense Department Describes Flash Drive Attack on USCC
Apple OSX update foxes 13 bugs
YouTube five best early Internet ads



Re-elect Mayor Gary Strack!
Read Mayor Strack's Background and Campaign Platform!
SUBSCRIBEto the Re-elect Gary Strack Mailing List!

New blogs I recommend!

The Greatest Adventure - this is a new blog created by reader Nikole that documents her walk with God.

Tales of Tails - this is a new blog created by reader Chris that follows the daily exploits of his cat, Tails.

Life's History through a Smartphone - this is a new blog created by reader Admiral that spotlights his Motorola Droid X.