The Other Woman - Cleveland woman learns husband is a bigamist--on Facebook
Don't Bite! - Taiwanese woman captures 4 million mosquitoes
Somebody's Watching You - town used Google Earth to find unlicensed pools

On this day in history: August 2, 1876 - Drinking at a saloon in Deadwood, Dakota Territory, Jack McCall notices Wild Bill Hickok playing poker at a corner table. Then he calmly walks over to the table and blows a wide hole in the back of Hickok's head with a .45 revolver. The professional gambler and onetime lawman was holding a pair of aces and a pair of eights, now known as the "Dead Man's Hand."

Born on this day in history: August 2, 1964 - Mary-Louise Parker (1964 - ) South Carolina actress Mary Louise Parker made a name for herself in the theater during a 1990 stage production of Prelude to a Kiss. The role launched Parker's big screen career, with memorable roles in films such as Fried Green Tomatoes (1991) and Bullets Over Broadway (1994). Parker recently moved to TV stardom with her hit series, "Weeds."

Scripture of the Day: Do not merely listen to the word, and so deceive yourselves. Do what it says. - James 1:22

Video of the Day: The Luckiest Man on Earth


Imagine my surprise when I encountered this scene at Walmart while journeying to my office this morning! Click to enlarge.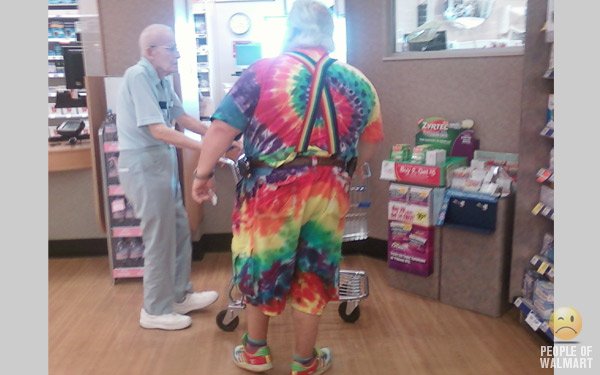 Technology News
Apple quietly kills antenna attack page
How "antennagate" will impact Apple
United Arab Emirates to ban BlackBerry services
Verizon: Android 2.2 coming to Motorola Droid this week
Hackers release browser-based iPhone 4 jailbreak
Android smartphone shipments surge 886 percent