Hold that Tiger! - live tiger cub found in luggage
Grave Injustice - relatives of woman whose body was stolen from cemetery offer $30,000 reward
Money for Nothing - a no-show for 12 years, worker in Norfolk still paid

On this day in history: August 27, 1990 - Blues guitarist Stevie Ray Vaughan is killed when his Bell 206B helicopter crashes into a man-made ski hill near Elkhorn, Wisconsin.

Born on this day in history: August 27, 1910 - (1910 - 1997) Born Agnes Gonxha Bojaxhiu in Skopje, former Yugoslav Republic of Macedonia, missionary Mother Teresa went to India in 1928, taking her final vows in 1937. In 1957 she began work with lepers and in disaster areas of the world. In 2003, she was beatified by Pope John Paul II.

Scripture of the Day: You will keep in perfect peace him whose mind is steadfast, because he trusts in you — Isaiah 26:3

Video of the Day:


Imagine my surprise when I encountered this scene at Walmart while journeying to my office this morning! Click to enlarge.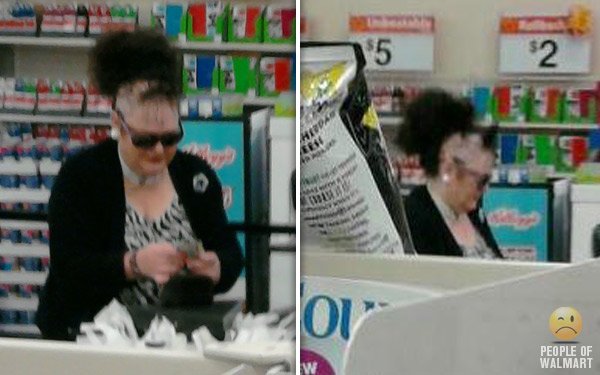 Technology News
Fennec (Firefox Mobile) for Android devices released
Device VM runs Windows on Apple iPad
NetFlix soars, while Blockbuster prepares bankruptcy



Re-elect Mayor Gary Strack!
Read Mayor Strack's Background and Campaign Platform!
SUBSCRIBE to the Re-elect Gary Strack Mailing List!

New blogs I recommend!

The Greatest Adventure - this is a new blog created by reader Nikole that documents her walk with God.

Tales of Tails - this is a new blog created by reader Chris that follows the daily exploits of his cat, Tails.

Life's History through a Smartphone - this is a new blog created by reader Admiral that spotlights his Motorola Droid X.