No Laughing Matter - rare "Superman" comic found in attic saves family from foreclosure
Patient Heal Thyself - man stitche up own leg after long ER wait
Mail Call - Massachusetts mailman accused of delivering drugs on the job

On this day in history: August 4, 1994 - Howard Stern withdraws his candidacy for governor of New York, ostensibly to avoid complying with the financial disclosure laws.

Born on this day in history: August 4, 1955 - William Robert (Billy Bob) Thornton[1] (1955 - ?) is an American actor, director, musician, playwright and screenwriter. Thornton gained early recognition as a cast member on the CBS sitcom "Hearts Afire" and in several early 1990s films including On Deadly Ground and Tombstone.

Scripture of the Day: This is what the Lord says, he who made the earth, the Lord who formed it and established it -- the Lord is his name: Call to me and I will answer you and tell you great and unsearchable things you do not know. — Jeremiah 33:2-3

Video of the Day: Hill Climb Xtreme - Norman M20 - submitted by Darin


Imagine my surprise when I encountered this scene at Walmart while journeying to my office this morning! Click to enlarge.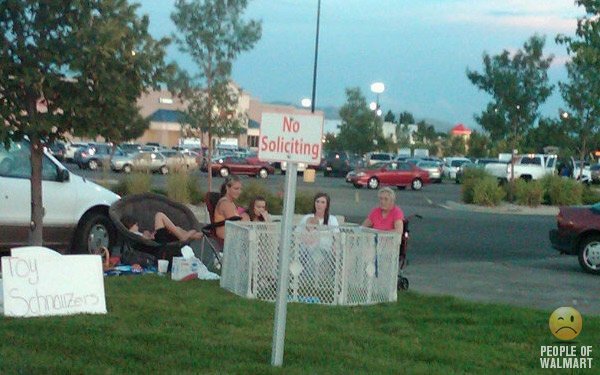 Technology News
Report: Motorola, Verizon prepping media tablet
FBI wants Wikipedia to remove its seal
Google Mobile gets Web search history tool