Armed and Dangerous - police pummel teen for talking on cell phone
Animal Kingdom - road workers paint yellow line tight over dead hdegehog
Sleep Tight - one in ten New Yorkers has bedbugs

On this day in history: August 16, 1987 - Mercury, Venus, and Mars all get bunched up near the Sun in what some call the Harmonic Convergence. Thousands of nutballs clustered at sacred locations like Mount Shasta, California begin meditating for some reason.

Born on this day in history: August 16, 1958 - Madonna (1958 - ) Born Madonna Louise Ciccone, pop icon Madonna began her career as a dancer in New York. Her second album, Like a Virgin, hit No. 1 on the pop charts, leading to a long, successful music career. A savvy businesswoman, Madonna has shown a knack for redefining her image, making her the best-selling female rock artist of the 20th century.

Scripture of the Day: Since we have these promises, dear friends, let us purify ourselves from everything that contaminates body and spirit, perfecting holiness out of reverence for God. - 2 Corinthians 7:1

Video of the Day: Indian Pole Gymnastics - submitted by Cindy


Imagine my surprise when I encountered this scene at Walmart while journeying to my office this morning! Click to enlarge.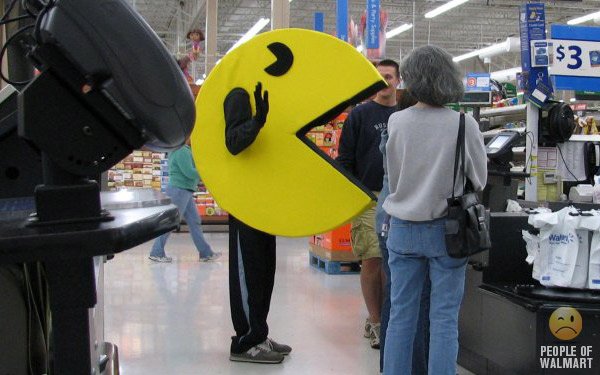 Technology News
Apple Global Supply Manager accused of accepting $1 million in kickbacks
Facebook launches "Facebook Live" video channel
Microsoft sets September 15 date for IE9 Beta launch