Life is a Highway - man anticipating putting 3 million miles on his Volvo
Animal Kingdom - $293,000 spent on bridge--for mice
Surf's Down - man lives in bathroom to treat tech addiction

On this day in history: August 26, 1980 - Hotel workers discover a 1,000-pound time bomb at Harveys Resort & Casino in Lake Tahoe, Nevada. Attached to the device is a ransom note, demanding that $3 million be delivered to a remote location by helicopter. After the delivery goes bad, bomb squad personnel are left to defuse the gadget by robot. The resulting blast blows a five-story hole in the structure and causes $12 million in damage.

Scripture of the Day: . Just as each of us has one body with many members, and these members do not all have the same function, so in Christ we who are many form one body, and each member belongs to all the others. - Romans 12:4-5 - Romans 12:4-5

Video of the Day: - World's Funniest TV Commercials - submitted by Cindy


Imagine my surprise when I encountered this scene at Walmart while journeying to my office this morning! Click to enlarge.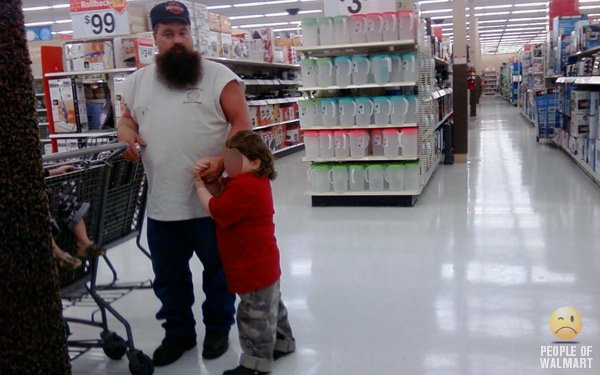 Technology News
Adobe overhauls Photoshop.com, ditches sign-up requirement
Facebook dumping IE6 support for chat next month
Quick fixes for five Windows 7 shortcomings



Re-elect Mayor Gary Strack!
Read Mayor Strack's Background and Campaign Platform!
SUBSCRIBE to the Re-elect Gary Strack Mailing List!

New blogs I recommend!

The Greatest Adventure - this is a new blog created by reader Nikole that documents her walk with God.

Tales of Tails - this is a new blog created by reader Chris that follows the daily exploits of his cat, Tails.

Life's History through a Smartphone - this is a new blog created by reader Admiral that spotlights his Motorola Droid X.