The Star Treatment - James Caan refuses to be the typical "Hollywood liberal"
Quiet Neighborhood - Boca Raton condo association sued over ban on children
See You in Court - woman sues Disney, says pervy Donald Duck actor molested her in theme park

On this day in history: August 13, 1986 - 11 Mexican peace officers abduct DEA special agent Victor Cortez, Jr. along with an informant. The two are taken to a Guadalajara police station, where the men are beaten and tortured for four hours in an attempt to extract the names of other American drug enforcement agents operating in Mexico. The pair are freed only after Cortez's superior somehow arrives at the station and demands their immediate release.

Born on this day in history: August 13, 1926 - Fidel Castro (1926 - ) Born near Birán, Cuba, revolutionary leader Fidel Castro was imprisoned in 1953 after an unsuccessful rising against Batista's government. Released under an amnesty, in 1958, he mounted a full-scale attack and forced Batista to flee. Castro ruled Cuba from 1959 until he stepped down in 2008.

Scripture of the Day: We are God's workmanship, created in Christ Jesus to do good works, which God prepared in advance for us to do. — Ephesians 2:10

Video of the Day: Droid X Recording and Editing Tutorial - submitted by Amber


Imagine my surprise when I encountered this scene at Walmart while journeying to my office this morning! Click to enlarge.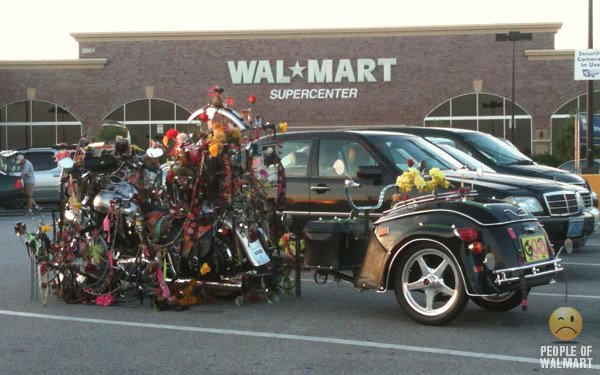 Technology News
Apple patches QuickTime for Windows
Hands on with Android Voice Search
Oracle sues Google over Android Java use
Customer accuses Dell of concealing legal evidence.