Friends - man jailed for "friending" estranged wife on Facebook
Identity Crisis - Google CEO says youth must change names to escape "cyber past"
Once Bitten - bed bugs found at Times Square movie theatre

On this day in history: August 18, 1590 - Sent to England to get supplies three years prior, John White finally returns to Roanoke Island and discovers his colony "strongly enclosed with a high palisade of great trees, with [curtain walls] and [bastions] -- very fort-like." There is no sign of the settlers or where they may have gone.

Born on this day in history: August 18, 1937 - Robert Redford (1937 - ) Born in Santa Barbara, California, actor and director Robert Redford gained notice in Barefoot in the Park (1967), and starring roles followed. As a director, he won an Oscar for Ordinary People (1980). In 1981, Redford created the Sundance Institute to support independent filmmaking. In 2002, he received an Academy Lifetime Achievement Award.

Scripture of the Day: To me, to live is Christ and to die is gain. - Philippians 1:21

Video of the Day: Yeti Concept Truck - submitted by Doug


Imagine my surprise when I encountered this scene at Walmart while journeying to my office this morning! Click to enlarge.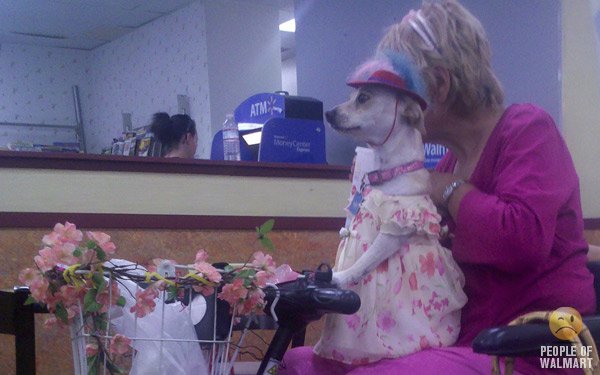 Technology News
Apple executive accused of accepting kickbacks pleads not guilty
Windows Live Essentials 2011 Beta gets Facebook Chat, more
Tap Snake Android app hides GPS spyware



New blogs I recommend!
I highly recommend these two new blogs:

Tales of Tails - this is a new blog created by reader Chris that follows the daily exploits of his cat, Tails.

Life's History through a Smartphone - this is a new blog created by reader Admiral that spotlights his Motorola Droid X.