Beer Wars - Dutch brewer produces 90-proof brew
Turn Right Here - family trusts GPS, trapped for three nights
Stupid Criminals - gunman calls restaurant he just robbed and gripes about haul

On this day in history: August 3, 1996 - "Macarena" by Los Del Rio becomes the #1 on the pop charts. The accompanying dancing disease afflicts millions before final eradication.

Born on this day in history: August 3, 1941 - Martha Stewart (1941 - ) Born in Nutley, New Jersey, lifestyle guru Martha Stewart began as a caterer in Westport, Connecticut. In 1991, she launched "Martha Stewart Living" magazine, which grew into a lifestyle empire. In 2005, Stewart moved to television with her successful The "Martha Stewart Show," and the reality game show "The Apprentice: Martha Stewart."

Scripture of the Day: The Lord does not look at the things man looks at. Man looks at the outward appearance, but the Lord looks at the heart. — 1 Samuel 16:7

Video of the Day: 1970 Dodge Challenger Hemi Blows Away Lamborghini


Imagine my surprise when I encountered this scene at Walmart while journeying to my office this morning! Click to enlarge.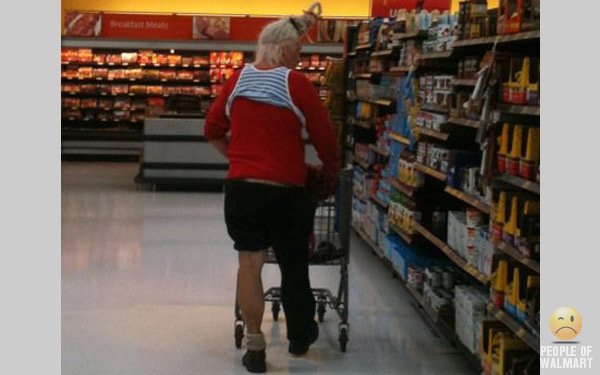 Technology News
Android 2.2 "Froyo" upgrade now available for HTC EVO 4G
Want to jailbreak your iPhone? Web site does it
New iOS jailbreaking Web site uses PDF hole