Somebody's Watching You - iris scanners create the most secure city in the world
Animal Kingdom - ginormous rats invade U.K. housing complex
Hold that Call! - man killed by exploding Nokia phone

On this day in history: August 19, 1996 - After Miss Universe Alicia Machado gains 40 pounds in just 3 months, she is ordered to lose 27 pounds in two weeks or forfeit the crown.

Born on this day in history: August 19, 1946 - Bill Clinton (1946 - ) U.S. President Bill Clinton graduated Yale Law School in 1973. Clinton served as Arkansas governor and won the 1992 and 1996 presidential elections. In 1998, Clinton was impeached, but overcame the charges. Following his presidency, Clinton wrote his memoirs, and devotes his energies to goodwill causes.

Scripture of the Day: He who has the Son has life; he who does not have the Son of God does not have life. — 1 John 5:12

Video of the Day:Biggest Motorcycle - submitted by Darin


Imagine my surprise when I encountered this scene at Walmart while journeying to my office this morning! Click to enlarge.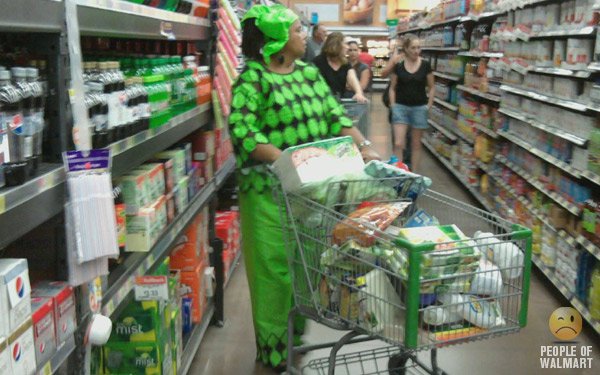 Technology News
FCC: Broadband users are getting half of what they expect
School accused of Web cam spying will not face criminal charges
Critical Adobe Reader hole to be patched Thursday



New blogs I recommend!
I highly recommend these two new blogs:

Tales of Tails - this is a new blog created by reader Chris that follows the daily exploits of his cat, Tails.

Life's History through a Smartphone - this is a new blog created by reader Admiral that spotlights his Motorola Droid X.

Now I Know Why!
I have been feeling tired and listless of late. I did not know why. I assumed I needed more vitamins and increased my vitamin intake.

This morning, I climbed upon the bathroom scale for the first time in two weeks.

YIKES!

I have lost TWENTY-ONE POUNDS in two weeks! Now, I know why I have been feeling tired and listless!