Animal Kingdom - police find black bears guarding pot crop
Dressed to Spell - ACLU files lawsuit over school uniform policy
Day at the Museum - Mexican museum displays "narco bling" weaponry confiscated from drug lords

On this day in history: August 20, 1986 - Rather than submit to being fired, part-time letter carrier Pat Sherrill shoots 14 coworkers at his Edmond, Oklahoma post office.

Born on this day in history: August 20, 1954 - Al Roker (1954 - ) Born in Queens, New York, weatherman and TV personality Al Roker reported weather in Ohio and D.C. before becoming NBC's "Today" show weatherman in 1996. He has won nine Emmys for shows he's produced. In 2002, Roker underwent a televised gastric bypass surgery to lose weight.

Scripture of the Day: I have set the Lord always before me. Because he is at my right hand, I will not be shaken. — Psalm 16:8

Video of the Day: BIG spider - tarantula on my hand - submitted by Danica


Imagine my surprise when I encountered this scene at Walmart while journeying to my office this morning! Click to enlarge.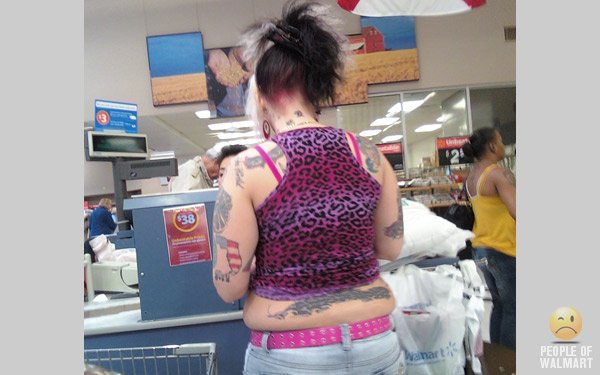 Technology News
Developers snap up unlocked Google Nexus One smartphones
Adobe patches Flash Player within Acrobat, Reader
Google patches ten Chrome security problems



New blogs I recommend!
I highly recommend these two new blogs:

The Greatest Adventure - a new blog from reader Nicole that explores her faith in God.

Tales of Tails - this is a new blog created by reader Chris that follows the daily exploits of his cat, Tails.

Life's History through a Smartphone - this is a new blog created by reader Admiral that spotlights his Motorola Droid X.