Fighting Back - Woman tells man she's not giving up cash, he apologizes, flees
The Kids Are Alright - 3-year-old California girl saves dad by walking several blocks to local fire station
Disorder in the Court - woman jailed for wearing inappropriate clothing to court

On this day in history: August 24, 1981 - Mark David Chapman sentenced to 20 years for killing Beatle John Lennon.

Born on this day in history: August 24, 1965 - Marlee Matlin (1965 - ) Illinois actress Marlee Matlin became legally deaf at 18 months. Determined to pursue her love of theater, Matlin shined onstage at an early age. She made her film debut in 1986's Children of a Lesser God, for which she earned an Oscar. She became the youngest woman to win the prize, and one of only a few to win for their debut performance.

Scripture of the Day: I love the Lord. He heard my voice; he heard my cry for mercy. Because he turned his ear to me, I will call on him as long as I live.
— Psalm 116:1-2

Video of the Day: Laura's 2010 Dodge Challenger SE RS -Laura captured this video with her Motorola Droid X while I drove.


Imagine my surprise when I encountered this scene at Walmart while journeying to my office this morning! Click to enlarge.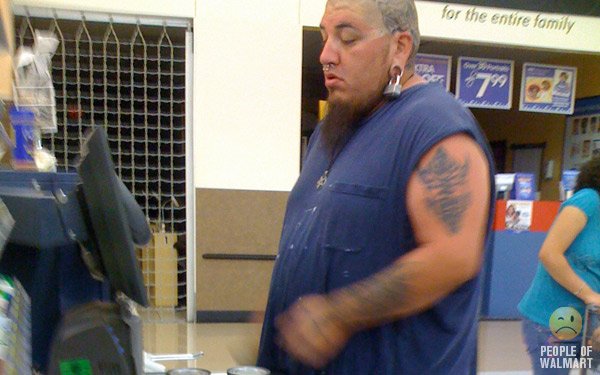 Technology News
Google Earth update lets Android users explore the ocean floor
Remote DLL vulnerability used to attack Windows apps
Google discovers "very rare bug" in Buzz



New blogs I recommend!
I highly recommend these three new blogs:

TheGreatest Adventure - this is a new blog created by reader Nikole that documents her walk with God.
Tales of Tails - this is a new blog created by reader Chris that follows the daily exploits of his cat, Tails.
Life's History through a Smartphone - this is a new blog created by reader Admiral that spotlights his Motorola Droid X.